An accomplished cardiologist, Dr. Schiffer will oversee patient care and day-to-day hospital operations for Northwell's flagship Manhattan hospital
By: Margarita Oksenkrug
Mark Schiffer, MD, has been named executive director at Lenox Hill Hospital. In his new role, Dr. Schiffer will be responsible for the standard of patient care and the efficiency of day-to-day hospital operations, as well as for providing strategic direction and quality control in alignment with Northwell Health's mission, values and goals. He has been an attending cardiologist at Lenox Hill for nearly four decades and has held leadership roles both within the hospital and on the health system level.
An accomplished physician with a special interest in preventative cardiology, Dr. Schiffer most recently served as senior vice president and regional physician executive for Northwell's Western Region, which includes Manhattan, Staten Island and Westchester County.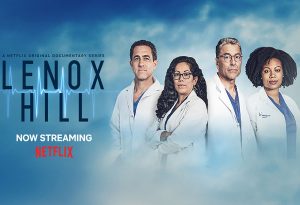 During his tenure, he was focused on shaping the region's clinical strategy, optimizing ambulatory operations and enhancing patient experience. He concurrently served as the co-executive of strategic alliances for the health system, where he was responsible for exploring new strategic alliances, affiliations and partnerships with other health care providers in an effort to expand and strengthen the Northwell brand.
Dr. Schiffer began his career at Lenox Hill in the late 1970s as an internal medicine resident. He served as chief resident during his final year and stayed at the hospital to pursue a fellowship in cardiology. In 1983, he was named director of the Cardiac Care Unit. He was later appointed vice chair of cardiovascular medicine and vice president for physician and community relations. He also previously served as president of Lenox Hill's Medical Board. Dr. Schiffer is currently assistant professor of cardiology at the Zucker School of Medicine at Hofstra/Northwell.
Dr. Schiffer is affiliated with several distinguished professional societies, including the American Heart Association, the American College of Cardiology, the Medical Society of the State of New York, and the New York County Medical Society. He has been listed annually since 1997 in the Castle Connolly guide to the top doctors in the NY metro area. His name has also regularly appeared on New York Magazine's annual "Best Doctors" list.
After earning his bachelor's degree from Northwestern University, Dr. Schiffer pursued a degree in medicine from the Northwestern University Medical School. He also holds a certificate in health care delivery management from the Cornell University Graduate School of Management and is a graduate of Harvard Business School's general management program. He is board-certified in both internal medicine and cardiovascular disease and maintains an active practice in clinical and consultative cardiology in Manhattan.
Lenox Hill Hospital holds a national reputation for outstanding patient care and innovative medical and surgical treatments. It is consistently ranked among the nation's best hospitals by the U.S. News & World Report. For 2020-21, it was listed as one the top 10 hospitals in the state of New York and ranked among the nation's best for ear, nose and throat; diabetes and endocrinology; and neurology and neurosurgery. In addition, the hospital received "high performing" designations from U.S. News for its performance in gastroenterology and GI surgery; geriatrics; nephrology; orthopedics; pulmonology; and urology.
Lenox Hill recently received the rare and coveted Magnet status for its commitment to nursing excellence and dedication to the highest quality of patient care. The prestigious international designation from the American Nurses Credentialing Center (ANCC) has been achieved by only eight percent of hospitals worldwide.
The hospital has also been granted premier accreditation by the Commission on Cancer (CoC) for meeting national quality cancer care standards in 34 key areas and for maintaining excellence in the delivery of comprehensive, patient-centered oncology care. Lenox Hill's cancer program offers a broad array of oncology services in more than a dozen clinical specialties and a vast multidisciplinary network of specialized clinicians throughout Manhattan.
To honor its commitment to delivering premier clinical care, Lenox Hill has made major investments in recruiting nationally recognized physicians, including numerous prominent oncology experts. The hospital is also dedicated to expanding and enhancing its clinical programs. It has recently established a brand-new midwifery program as a supplemental obstetrical service for maternity patients. The program, a first-of-its-kind for Lenox Hill, offers the full scope of comprehensive, personalized well-woman care options to ensure safety and comfort, as well as to minimize complications during pregnancy and delivery.
Northwell Health is planning a major revitalization of Lenox Hill to be prepared to efficiently deliver the next generation of care and effectively adapt to the changes in modern medicine. The goal is to create a renovated, modernized facility that will feature all private patient rooms, an expanded emergency department, new surgical suites and other clinical spaces, and a dedicated mother-baby hospital with its own separate entrance. As Northwell Health's flagship hospital in Manhattan, Lenox Hill has delivered world-class clinical care for more than 160 years and currently treats more than 163,000 patients annually. Northwell Health has invested more than $200 million in capital improvements since Lenox Hill Hospital joined the 23-hospital health system in 2010.
The hospital's neurosurgery team was recently the subject of the highly-acclaimed Netflix docudrama "Lenox Hill."