IsRaellyCool.com By David Lange
Gigi Hadid announced she's quitting Twitter after Elon Musk's takeover, calling the social media site a "cesspool of hate & bigotry."

The 27-year-old supermodel announced on Instagram that she deactivated her Twitter account on Friday amid the mass layoffs, including the human rights team.

"For a long time, but especially with its new leadership," Hadid wrote of Musk, "it's becoming more and more of a cesspool of hate & bigotry, and its [sic] not a place I want to be a part of."
I cannot argue that Twitter has become a cesspool of hate and bigotry, especially against Jews. We have seen escalating antisemitism on the platform, especially with celebrities like Kanye West mouthing off about Jews and our supposed power and love of money.
What a shame a sane voice like Gigi Hadid has left.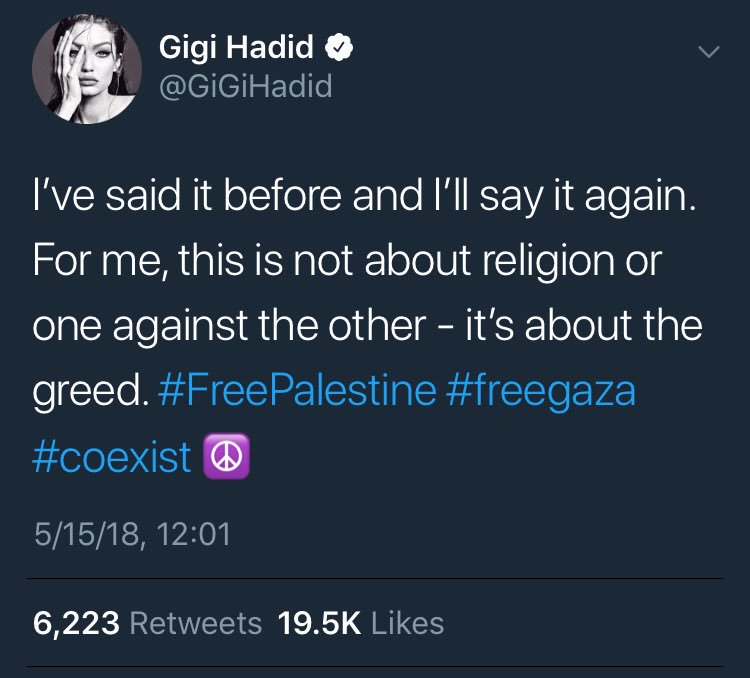 I guess she is sticking to Instagram now, which is also becoming more and more of a cesspool of hate & bigotry – just the type she does want to be part of.
She is a daddy's girl, after all.