Israeli experts explain what is known about the new Covid variant, how the vaccines may fare against it, and why this isn't the final coronavirus mutation
By: Abigail Klein Leichman
It's hard to believe we never heard of Omicron until a week ago.
It was November 26 when the World Health Organization (WHO) designated the SARS-CoV-2 coronavirus variant B.1.1.529 a "variant of concern" and named it Omicron after the 15th letter of the Greek alphabet.
Apparently having originated in South Africa, Omicron is spreading internationally even while the Delta variant is still making people sick with Covid-19.
The WHO reports that it is coordinating with researchers around the world to better understand Omicron.
"Studies currently underway or underway shortly include assessments of transmissibility, severity of infection (including symptoms), performance of vaccines and diagnostic tests, and effectiveness of treatments."
Israel has so far identified only a handful of infections caused by the new strain, not yet enough to provide the basis for epidemiological studies.
While we wait for more information to emerge, we asked two Israeli experts what is understood today about Omicron and how best to protect ourselves against this and future variants.
What do we know now about Omicron?
It has many mutations
"This new variant has quite a lot of mutations relative to the original virus," explains Prof. Doron Melamed, professor of immunology at the Technion Faculty of Medicine.
"Viruses always mutate and 'test' if each mutation gives them some advantage. If so, that mutation will survive at the expense of the others."
Omicron's mutations may affect different aspects of the virus – it may multiply faster or survive under harsher conditions. "We suspect the new virus has increased infectivity," says Melamed.
It is spreading widely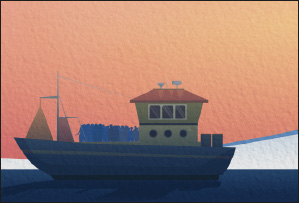 "Omicron is widespread in the world. It has been found in other countries aside from Africa, mainly in Europe, and I presume it will be in the US too," says Prof. Nathan Keller, past president of the Israeli Society of Infectious Diseases and current vice chairman of Sheba Medical Center's Institutional Review Board Committee.
It does not cause more severe Covid-19
Reliable epidemiological data from South Africa indicates Covid-19 caused by the Omicron variant is no more severe than from previous strains, says Keller.
"However, the data also suggests that from a contagious point of view it's transmitted more quickly than previous strains. Within a week or two we will know far more," Keller adds.
Will current vaccines protect us from Omicron?
Existing vaccines against Covid-19, including mRNA vaccines from Moderna and Pfizer, are now being studied to determine their efficacy against Omicron.
Keller emphasizes that recent remarks from leaders of those two pharmaceutical companies are pure speculation at this point.
The core question is whether any of Omicron's mutations have affected the specific area where the virus binds to receptors in the cells of our bodies.
"As long as the Omicron variant does not mutate this area and bind to a different receptor, the vaccine should protect us — even if the virus replicates faster and is more infectious, in my estimation," says Melamed.
He emphasized that no vaccine prevents infection. Rather, vaccines protect from illness following infection.
"Up to now, especially in vaccinees, disease from Omicron has been mild," says Keller. "We were very concerned at the beginning of the Delta wave, but we saw from Ministry of Health data that in cases of serious disease above age 60, most were unvaccinated."
However, vaccine effectiveness is weaker in people over age 60, according to a recent study from Melamed's lab.
He explains that the immune system's memory declines with age. If it doesn't "remember" a pathogen it once defeated or was vaccinated against, it cannot mount an effective defense the next time that pathogen invades.
"Older individuals, even when vaccinated twice, had a higher rate of infection and that's why it was so important for them to get a third shot," says Melamed.
Melamed and Keller strongly urge parents to get their five- to 11-year-olds vaccinated even though children tend to get milder symptoms if they become infected.
Keller, a trained pediatrician and microbiologist, believes that eventually a shot against Covid-19 will become part of the routine childhood vaccination regimen.
Are travel restrictions helpful in stopping the spread?
Our experts disagree on Israel's decision to prevent foreign citizens from entering the country for two weeks beginning November 28.
Although Melamed personally chooses not to travel abroad these days, he says that "closing the gates for two weeks to foreign travelers is an overreaction."
Keller, on the other hand, finds the government's latest Covid policies appropriate and reasonable — even if he might have chosen different policies.
He points out that the first several Delta infections in Israel were "imported" from The Netherlands. And on Monday, a fully vaccinated Sheba cardiologist developed mild Covid-19, later found to be caused by the Omicron variant to which he was exposed at a London conference.
"The government is dealing with [the new Omicron variant] in a cautious way," Keller says. "If I return from abroad, I have to spend three days quarantining and get another PCR test, which is not a catastrophe. And it's temporary. They will reconsider everything in about 10 days."
He adds that Israel, like most countries, hadn't faced pandemics for decades until Covid came along.
"Over the past year and a half, we have been learning slowly but surely and establishing new policies according to the data."
Could Omicron be the final mutation?
Contrary to some opinions that the relatively mild Covid-19 cases from the Omicron variant indicate the SARS-CoV-2 virus is on its last legs, our experts say new variants remain a constant threat.
"Even if we get milder disease with this variant, from my understanding it doesn't mean anything," says Keller.
"With influenza, there are years we are facing [variants of the] viruses that cause mild disease and sometimes variants that cause severe disease."
Keller emphasizes that "mutations are generated everywhere and spread around the globe. The next one may change the rules or the receptor binding area."
What can we do to protect ourselves?
Vaccination is the first line of defense, say the experts.
Thanks to an aggressive campaign to provide booster shots to those inoculated at least six months previously, and vaccines to children aged five to 11, Israel is the most vaccinated country in the world.
Keller points out that unvaccinated people (including children) account for most of the reported cases during the Delta wave.
People over 60 may need more frequent boosters or a combination of different types of vaccines, Melamed speculates. "If you have [immune] memory, if you have antibodies, the viral infection will face those defenses and won't get as far. It all depends on how ready your body is."
Aside from inoculation, both men recommend continuing preventive protocols of social distancing, wearing facemasks at indoor gatherings and washing hands frequently.
But they also encourage people to live their lives, not to avoid getting together with friends, family and colleagues.
"We need to live with the [corona]virus as we live with influenza," Melamed says. "There is a wise global attempt to develop medications to treat the disease and as time goes on we know better how to deal with it."
             (Israel21C.org)
Read more at: www.Israel21C.org