A first-of-its-kind device in clinical trial uses non-thermal pulsed electric fields to treat an irregular heartbeat known as atrial fibrillation
By: Margarita Oksenkrug
Chest pain used to jar Yvonne Spivack, 67, awake in the middle of the night, a persistent symptom of atrial fibrillation (AF). But, she is able now to sleep through the night after undergoing an experimental procedure on March 4.
Ms. Spivack is one of the first two patients treated at Lenox Hill Hospital as part of a pivotal national ADVENT Trial. The randomized clinical study will evaluate the safety and effectiveness of an innovative device for the treatment of AF, which is the most common type of heart arrhythmia.
The Pulsed Field Ablation (PFA) system from FARAPULSE Inc. is the first device developed to treat AF with non-thermal pulsed electric fields. Ablation is a non-surgical procedure used to disrupt abnormal electrical signals within the heart in order to restore a normal heartbeat.
Heart ablation procedure
The current standard of care utilizes thermal-based ablation – either hot or cold – to eliminate the targeted cardiac tissue associated with irregular heartbeats. Although effective, standard ablation may inadvertently cause thermal damage to critical structures near the heart, such as the esophagus or major nerves.
Patients like Ms. Spivack may avoid those risks with PFA's enhanced precision. The groundbreaking device enables physicians to isolate and ablate arrhythmia-causing cells within the heart, while sparing non-target tissue. It does so by generating a pulsed field of energy specific to cardiac tissue. There are also numerous benefits for the physicians performing the procedure. The device is easier for doctors to manipulate and it is extremely rapid, cutting procedural time virtually in half.
Breaking new ground with heart arrhythmia trial
The hospital, one of more than 30 study locations across the United States, is the second medical center in the nation to enroll trial patients. At Lenox Hill, the trial team is led by site principal investigator Stavros Mountantonakis, MD, associate director of electrophysiology and includes Nicholas Skipitaris, MD, director of electrophysiology and Kabir Bhasin, MD, cardiac electrophysiologist.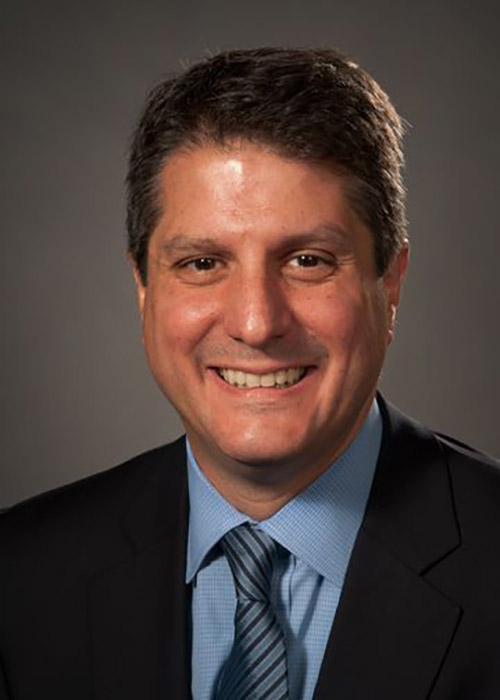 "This groundbreaking technology is a potential game-changer in the treatment of atrial fibrillation, as it increases the safety margin for the patient, simplifies the technique for the physician and significantly reduces the length of the procedure," Dr. Skipitaris said. "As an institution that values innovation and participates in the latest clinical trials, Lenox Hill is committed to offering our patients the best electrophysiology treatments available today."
Like Spivack, Larry Wallace, 64, underwent treatment on March 4 and both experienced improvement in their condition after the procedure. They will be evaluated regularly for the next year.
The ADVENT Trial is a randomized controlled trial being conducted by more than 50 leading electrophysiologists across the U.S. and will involve at least 350 patients in more than 30 U.S. centers. All study participants qualify to receive either standard ablation or the PFA procedure. Patients are randomized 1:1 with an equal chance of undergoing either treatment. However, the initial patients at each site usually undergo the PFA procedure.
To qualify, individuals must be between 18 and 75 years of age and must present with drug-refractory, recurrent, symptomatic paroxysmal (sudden and abrupt) AF. The primary endpoint will be freedom from AF for 12 months after a single ablation procedure.
More than 170 patients have been treated with the PFA system in European feasibility studies since 2018 and key findings showcasing the device's safety, effectiveness, efficiency and ease-of-use have been published extensively by investigators, most recently in the September 2020 issue of The Journal of the American College of Cardiology.
What is atrial fibrillation?
AF is a heart rhythm disorder affecting up to 6.1 million Americans, making it the most common arrhythmia diagnosed in clinical practice. It is estimated to rise to 12.1 million cases by 2030. Individuals with AF are five times more likely to suffer a stroke than those with a regular heartbeat. The debilitating condition with symptoms like fatigue, palpitations and shortness of breath can also lead to blood clots and heart failure and even result in life-threatening complications if left untreated.
Treating heart rhythm disorders
A nationally recognized leader in cardiac care, Lenox Hill houses the Heart Rhythm Center, which is dedicated to the treatment of heartbeat disorders and equipped with the latest technology to manage and treat the various types of arrhythmias with a range of cutting-edge electrophysiology procedures, including complex ablations, minimally invasive pacemaker and defibrillator implantations, and structural interventions. In addition, the hospital was one of the first medical centers in the nation to offer a revolutionary sensor vest mapping system to quickly, accurately and non-invasively identify the exact site of an electrical malfunction within the heart.
To get more information about the ADVENT Trial or to find out if you qualify, please contact Lenox Hill's trial research coordinator, Kristie Coleman, at 212-434-6500 or [email protected].