(TJVNEWS.COM) Actress Halle Berry says she's encouraging her 7-year-old son to challenge sex stereotypes so that he doesn't feel "superior" to women.
"I have realized what my job is in raising him. If we want to have a future that's different, that is where it starts. You made me think of how many conversations I've had with him, say, since he's turned five years old, about the differences in boys and girls, and I see how he's taught to feel like he's superior, at five, than girls are." the Catwoman and John Wick star said at the Hollywood Foreign Press Association's panel, entitled, "Women Breaking Barriers: An Industry Shift," the Daily Mail reported.
Ethan Hawke is the latest celebrity to speak out against "cancel culture," saying it has a chilling effect on artistic expression.
"In the light of cancel culture and shaming – while a lot of this moment is very helpful – it's a difficult time to say: 'I want to be open about the idiosyncrasies of human sexuality,'" he told the Guardian.
He continue What's that great Mark Twain line? "The aim of art is to alleviate shame." We're in this period now when you can't even write about bad behavior because it might seem like you're condoning it. You have to be able to create a character who does things they wish they didn't do. I went back and forth on it, because it's just a petrifying time to speak about male sexuality. If you can't shine a light into dark corners, the demons that live there will never go away.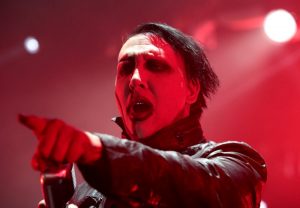 Evan Rachel Wood, star of HBO's Westworld, publicly accused her ex-fiancé, rocker Marilyn Manson, on Monday of "grooming" her when she was a teen and abusing her for years., she posted
"The name of my abuser is Brian Warner, also known to the world as Marilyn Manson. He started grooming me when I was a teenager and horrifically abused me for years," said Evan Rachel Wood in a statement on Instagram. "I was brainwashed and manipulated into submission. I am done living in fear of retaliation, slander, or blackmail. I am here to expose this dangerous man and call out the many industries that have enabled him, before he ruins any more lives."
*****
 Breitbart reported: The Lincoln Project, a group of boomer anti-Trump political consultants, one of whom was allegedly sent inappropriate messages to young men, is accused of soliciting teenagers on Twitter.
In June, someone from the group, which unrelentingly attacked President Trump and Republican candidates in ads and on social media, allegedly posted this:
"Lincoln doesn't know much about K-Pop stans or TikTok Teens. But I welcome them to this great cause, and want to understand more," an unidentified person from the organization wrote.
"If you stan K-Pop or are a teen on TikTok and want to help — or if you can explain this phenemon (sic) to me — please contact @ProjectLincoln ASAP."
It is not clear if any teenagers contacted the organization as a result of the solicitation.
A "K-pop stan" is "an enthusiastic and active fan of Korean pop music," according to Wired. They tend to be school-aged children.
A day prior to the Lincoln Project tweet, the magazine noted K-pop stans and "Gen Z Tik Tokers" were involved in inflating the reservation numbers for a Trump rally in Tulsa, Oklahoma that ended up being mostly empty.
But the Lincoln Project's solicitation was seen differently on Sunday after 21 young men claimed co-founder John Weaver sent them inappropriate messages, including one who claimed they began when he was 14 years old.
The Lincoln Project, which aired ads against President Donald Trump during his re-election and other Republican candidates, sought to distance itself from the group's co-founder: