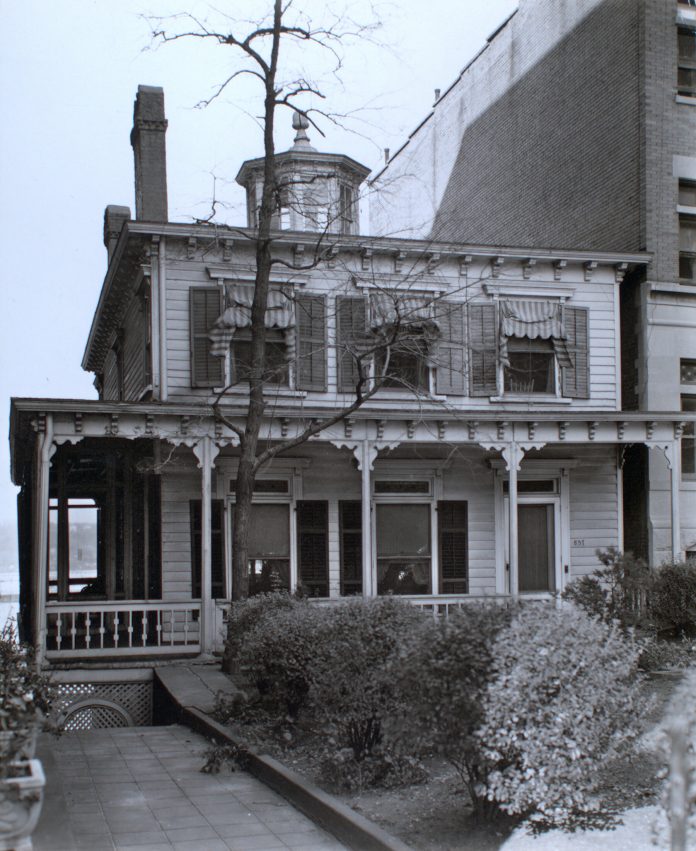 By Hellen Zaboulani
A two story house at Riverside Drive and 159th Street has become a matter of controversy.  The site has preliminary city approval for demolition of the structure, and to build a 13-story, 46-unit condo building.
As reported by the NY Post, preservationists, historians, local politicians and neighbors are opposed, saying that the site may have once been a stop on New York's Underground Railroad.  The now run-down building was once home to abolitionist and sugar refinery magnate, Dennis Harris, and he may have utilized the site to help bounty-hunted southern slaves to steamboat their way to freedom.    The groups are fighting to save the site from the wrecking ball, and then hope to have it restored  to its original, Italianate elegance from the mid-1850s.
"It's beyond frustrating because you feel the history when you stand there," Manhattan Borough President Gale Brewer told The Post. "You can feel these abolitionists who really did try to get slaves freed. You can feel it. And the idea of tearing it down for a 13-story building that means nothing is heart-wrenching," she said.
The local community board and the Upper Riverside Residents Alliance have lobbied City Hall and enlisted historians to document the building's significance.
Brewer, along with State Sen. Robert Jackson, Assemblyman Al Taylor and Council Member Mark Levine, say they will keep lobbying the city and Landmarks Commission to preserve the property.  The problem is that most of the time, in order for a place to be landmarked, it needs to look like that which is being preserved.  Last month, the commission rejected the pleas, saying that the building now looks nothing like it did 170 years ago, when Harris lived there.   "Staff review of 857 Riverside Drive determined that it does not appear to retain the integrity necessary for consideration as an individual landmark due to the extensive modifications that have been made to the house and its architectural details," commission chair Sarah Carroll wrote on Dec. 28.
"Dennis Harris, who built the house, was an abolitionist of the caliber of John Brown. It's unlikely that if he used his other properties that he didn't use this one," said Harlem historian and preservationist Michael Henry Adams.  "Well, creating luxury housing for rich white people and almost no affordable housing doesn't cut it," he added.
New building owner Sigmund Freund and developer Michael Petrokansky did not immediately return requests for comment from The Post.