By: Lieba Nesis
-The New York Post reported on Saturday November 21st that on November 8th 7,000 people crammed into Yetev Lev Temple in Williamsburg without wearing masks or socially distancing for the wedding of Yoel Teitelbaum, grandson of Satmar Grand Rabbi Aaron Teitelbaum. This gathering was in direct opposition to dictatorial Governor Cuomo's edict that indoor capacity should be capped at 50% and mask wearing enforced.  The evening was able to evade detection by the FDNY station located next door and all invitations were word of mouth with organizers painstakingly ensuring no details were leaked.  A similar gathering of 10,000 for the grandson of Satmar Grand Rabbi Zalman Teitelbaum, a brother and rival of Aaron, was scheduled for October, until health officials and Cuomo forced it to be held online.  The New York Post claims to have obtained its information from Yiddish newspaper Der Blatt in an article posted November 13th along with video of the jam-packed event.  This claim is dubious at best.  Where did the Post obtain the article? I could not find it online.
Furthermore, why didn't anyone else release the information ten days earlier if it was made public in Der Blatt?  Why would a newspaper by the Satmar sect go against its own when it had kept the event hidden for months to avoid detection?  The detailed description of the festivities with the Post reporting the Sunday night wedding was part of a three-day-affair beginning with a Friday night four-hour shindig and a bris on Saturday leads me to conclude the Post had inside information from the family of Zalman Teitelbaum, rivals of Aaron Teitelbaum.
The Post's intimate knowledge of a Chumash celebration on October 27th held by Aaron Teitelbaum manifests that the opposing side fed all this information to the Post-the level of detail and knowledge of Jewish practice is far too detailed to be the work of a secular reporter.  The New York Post should produce evidence of the Der Blatt article as its credibility has been called into question.  Of course the anti-Semitic Cuomo said he will "hold those accountable to the fullest extent of the law"-I hope the Post is similarly held to this standard as its means of obtaining this article seem less than forthright.
–Thinking of staying in New York for Thanksgiving? Think again.  The Daily Mail has reported that more than 1 million people traveled by plane this past Friday despite Anthony Fauci advising people to conduct a rigorous "risk-benefit assessment " before deciding to leave.  The number is 1.5 million less than the same day in 2019, but still remains the second highest number since the pandemic hit in March.  Sick of the gloomy weather and dire financial forecast, Americans are seeking some much-needed relaxation.  According to the New York Post, the most popular destination for more than 42,000 New Yorkers is Orlando – with Ft. Lauderdale (38,400)  Atlanta (33,200), Los Angeles (27,700) and Miami (25,000) not far behind.
-While Céline Dion's "Heart May Go On" she was hoping her payments might not have to.  Celine Dion lost a $13 million legal dispute when she tried to finagle her way out of paying her booking agent Rob Prinz and his ICM Partners agency the 1.5 to 3% of her earnings she had promised for negotiating a $489 million deal for her through 2026.  Dion parted with Prinz in 2017 and was hoping to abscond with the owed money since Dion claimed Prinz took too much credit for her career.  Shame on billionaire Dion for cheating her agent out of a paltry $13 million despite a binding contract.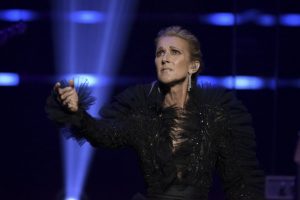 -In New York buildings are like celebrities in Los Angeles – one day you are in and the next day you are out.  Remember when 15 Central Park West was the hottest place to reside.  Now the envied address is 220 Central Park South as one billionaire after another buys an exorbitant apartment at the world's most profitable condo.  Built by Vornado in 2005, with construction beginning in 2013 and sales in 2018, the building has earned Vornado a profit of $1 billion.  With tenants such as Ken Griffin, who paid a US record shattering price of $238 million, for the 23,000 square foot quadplex, along with billionaire tenants Renata de Camargo, Ofer Yardeni, Albert Behler, Dan Och and Sting this 70-story edifice is too hot to handle.  In July the height of the pandemic, two units sold to an unnamed buyer for $109 million.
For a building of this price range the amenities are downright disappointing-an 82-foot saltwater pool, fitness center, squash court, library, screening room and outdoor terrace- big deal.  Who needs a private dining room by Jean-Georges when nearly every tenant has their own chef.   I peered inside one of the extremely guarded Robert A. M. Stern designed 3,000 square foot $59,000 a month apartments and was unimpressed by the rather averagely laid out rooms.  The views were spectacular but the herringbone floors, pre-war details, custom moldings and millwork were nothing I haven't seen.  This 70-story building boasts a porte-cochere-a device I am unfamiliar with but am hoping is equivalent in value to the Hope Diamond; sorry I just found out it just means a covered entrance large enough for vehicles to pass through-only in New York.