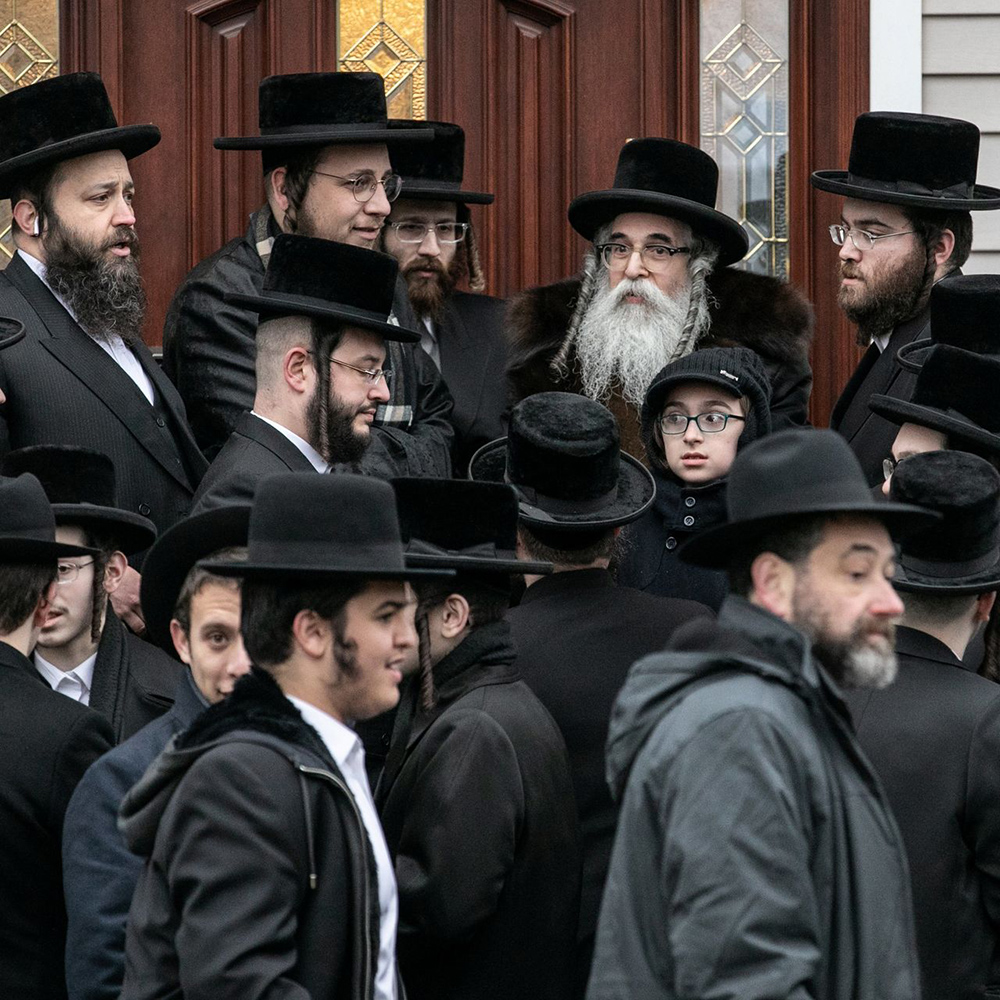 By Ilana Siyance
Over half of all the hate crimes in New York City last year were attacks against Jewish people, the NY Times reported. As anti-Semitic attacks rise, orthodox Jews, or those who look visibly Jewish, are taking the brunt of most of these attacks. "We know there are over one million Jews in New York City alone, and a couple hundred thousand of those are Orthodox," said Jonathan Greenblatt, the chief executive of the Anti-Defamation League, referring to the Modern Orthodox and Hasidic Jews. "They are being singled out in disproportionate numbers to their percentage of the population."
Mendel, 23, who has a beard and dresses in traditional Hasidic garbs, was targeted last winter in an attack in Crown Heights, Brooklyn. He was thrown to the ground by three thugs who punched his head and beat him, just to run away empty handed and be caught later. What's more is they had pulled an almost identical attack to another Hasidic man, on the same block, just a few minutes earlier. That victim too was "very visibly Jewish". Orthodox and Hasidic Jews are worried that just looking Jewish is yet again turning them into easy targets. "You could ask everyone if they're Jewish," said Mendel, "or you could just go after people who you don't have to ask any questions about because you can just see that they dress like they're Jewish."
Of late, the Jewish communities in America have suffered from the deadly anti-Semitic attacks at synagogues in Poway, Calif., and in Pittsburgh. This year three more people were killed in a shooting at a kosher supermarket in Jersey City, N.J. Five others were injured in a knife attack in Monsey, N.Y. at a rabbi's house.
As per a recent article in the NY Times, anti-Semitic violence in particular in the New York area, has peaked to a high from any time in recent memory. There were a total of 428 hate crimes last year in NYC, and more than half of those victims were Jewish people, according to the Police Department. Many of those crimes were perpetrated in heavily Orthodox neighborhoods. Community leaders have attested that a majority of the victims in the Monsey and Jersey City attacks were Orthodox. Worse yet, it seems the volume of attacks is increasing as just from Dec. 1 to Jan. 6, 2020 there have already been 43 incidents in New York State, as per the Anti-Defamation League. Community leaders say there are many more incidents, such as anti-Semitic comments, that do not even get reported. "We thought the things that happen in Europe would never happen in the United States and definitely not in New York City," said Rabbi David Niederman, the president of United Jewish Organizations of Williamsburg and North Brooklyn. "But unfortunately, we were in dreamland."
Nathan J. Diament, Executive Director of public policy for the Union of Orthodox Jewish Congregations of America, told Congress "the most visible Jews," including those who wear yarmulkes, hats, wigs or beards, "have been subject most to these physical and verbal assaults."
"Anxiety about this new reality is present in Orthodox Jewish communities in all of your districts and across the entire country," Mr. Diament testified last month. Residents of Crown Heights and Williamsburg are particularly fearful, even to walk in the streets. Many of the attacks have taken place in these neighborhoods, and statistically many of them were committed by young African-American men, said Greenblatt of the Anti-Defamation League. Local leaders are concerned that this may be an effect of the side by side African-American and Jewish communities that were squeezed together.
The neighboring communities were paired long ago as a result of gentrification. "You have this mixture of African-Americans and Hasidic people, and then you have gentrification," said Gil Monrose, an African-American pastor at Mt. Zion Church of God 7th Day who lives in Crown Heights. "All of this is colliding in Crown Heights and it leads to young people committing crimes where they live." To try to combat this hate, in November, the Anti-Defamation League expanded an anti-bias education program, which was first launched in 2018, hoping to add it to 40 more NYC schools.