The academic medical center launches The DAISY (Diseases Attacking the Immune SYstem) Award, an international recognition program
Edited by: TJVNews.com
Hackensack Meridian Health Jersey Shore University Medical Center launched the DAISY program in January to recognize extraordinary nurses at the academic medical center. Jersey Shore's Chief Nursing Officer Ellen Angelo, DNP, MSN, R.N., CCRN; Magnet Program Director Rocel D. Besa, PhD, R.N.-BC, CNE, and other senior nursing leaders announced January's recipients during a ceremony January 31. Nurses Alexandra Anderson, R.N., Trauma Acute Care Unit, and Kimberly Brown, R.N., from K. Hovnanian Children's Hospital's Pediatric Intensive Care Unit, were Jersey Shore's first ever recipients of the award.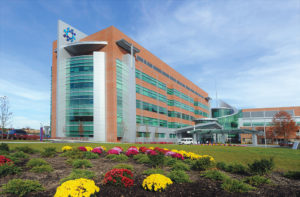 The DAISY (Diseases Attacking the Immune SYstem) Award is an international recognition program that honors and celebrates the skillful, compassionate care nurses provide every day. Anyone can nominate a Jersey Shore University Medical Center nurse, including; other team members, physicians, patients or their families, and guests. Recipients receive a certificate recognizing them as an extraordinary nurse, DAISY award pin, a unique Healer's Touch stone sculpture, spotlight page on the DAISY Foundation web site, and the recipient's unit is treated to cinnamon rolls. Two nurses are selected each month to receive DAISY awards.
The DAISY Foundation was established by the family of J. Patrick Barnes after he died from complications of the auto-immune disease ITP in 1999. During his hospitalization, they deeply appreciated the care and compassion shown to Patrick and his entire family. When he died, they felt compelled to say "thank you" to nurses in a very public way. To learn more, visit DAISYFoundation.org.
Jersey Shore joins other Hackensack Meridian medical centers in participating in the DAISY recognition program. Members of the community can nominate a Jersey Shore nurse for a DAISY award or obtain more information by contacting Rocel Besa at 732-776-2491 or [email protected].
ABOUT HACKENSACK MERIDIAN HEALTH JERSEY SHORE UNIVERSITY MEDICAL CENTER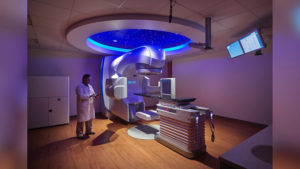 Located in Neptune, New Jersey, Hackensack Meridian Health Jersey Shore University Medical Center is a not-for-profit teaching hospital and the only Level II Trauma and Level II Pediatric Trauma Center in Monmouth and Ocean counties. It is home to K. Hovnanian Children's Hospital – the first children's hospital in Monmouth and Ocean counties. With more than 1,200 physicians and dental staff in 60 specialty areas, Jersey Shore University Medical Center's team provides quality care in a patient-centered, environmentally-friendly setting.
The team's commitment to excellence has earned Jersey Shore University Medical Center numerous accolades, including being named the #5 top hospital in New Jersey by U.S. News & World Report for 2019-2020. The medical center's clinical research program and longstanding commitment to medical education is evident through an affiliation with Hackensack Meridian School of Medicine at Seton Hall University and a new affiliation with St. George's University School of Medicine. Jersey Shore University Medical Center serves as an academic center dedicated to advancing medical knowledge, training future physicians and providing the community with access to promising medical breakthroughs.
Jersey Shore University Medical Center's programs and services have received numerous national recognitions, including designation as high-performing in cardiac, stroke, surgical and oncology services.
Jersey Shore University Medical Center's HOPE Tower – a $265 million 10-story medical office building provides a new outpatient healing experience. Guided by a patient-centered approach towards care, and informed by the latest medical breakthroughs, HOPE Tower includes advanced imaging services, a clinical academic center, innovative simulation laboratory, state-of-the-art amphitheater, specialty physician offices, a nine-level parking garage, and a 58,000 square foot cancer facility. The new cancer facility features a range of comprehensive treatment options, including surgical specialties, medical oncology, and the most advanced radiation therapy and minimally invasive interventional therapies. Nurse navigators guide patients through every step and provide an extra layer of support and coordination.