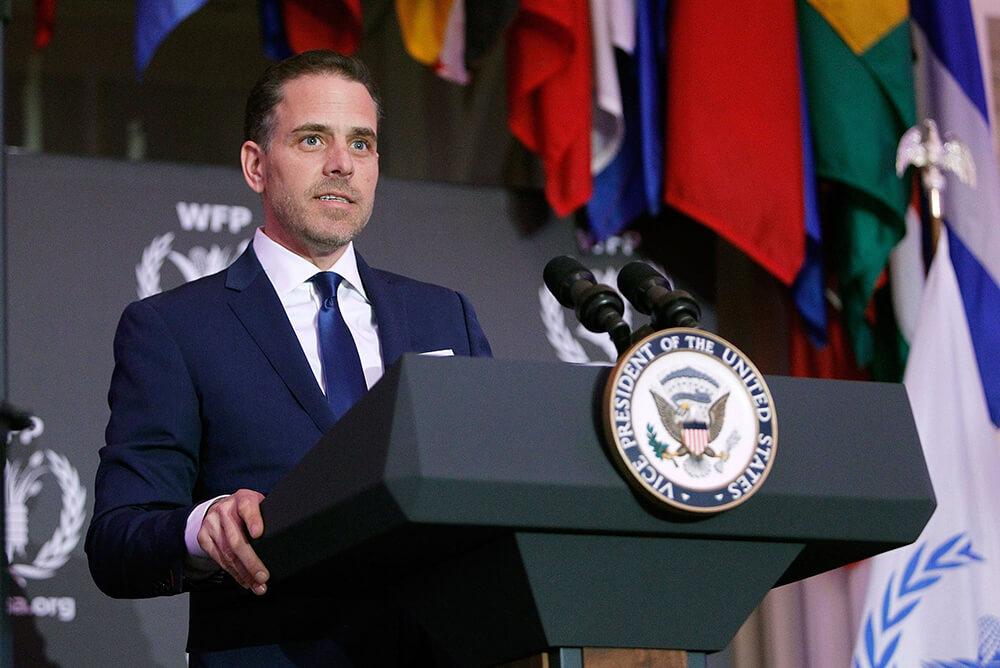 By: Pat Savage
Forget the drug addiction, sleeping with his one-time sister-in-law, being tossed out of the Navy and cozying up to the Ukrainians and Chinese. Now it has come out that former Vice President Joe Biden's son Hunter — allegedly – liked to visit a strip join in Washington, D.C.
There, the reports allege, the mother of his child performed to cash – at roughly the same time Biden was dating his deceased brother's wife.
Biden, 49, "allegedly frequented Mpire Club, located in the heart of D.C. in Dupont Circle, where Lunden Alexis Roberts worked, who went under the stage name "Dallas," according to The Daily Caller, which cited a report in The New York Post's Page Six.
"Mpire is located blocks away from the strip joint Archibald's Gentlemen's Club, where employees told the New York Post they suspect Hunter Biden used the VIP room to smoke crack," the Daily Caller noted. "DNA test results confirmed Hunter Biden is the father of former basketball player Roberts's baby, a motion filed Nov. 20 in Independence County, Arkansas, on behalf of Roberts said. Roberts filed a petition for paternity and support for her 1-year-old baby in May, the Daily Mail reported. Hunter Biden denied the allegations in August and requested the court dismiss the allegations altogether. Hunter Biden reportedly fathered Roberts's child while in a relationship with his late brother's wife, Hallie Biden."
Roberts used to perform under the stage name "Dallas," the Washington Examiner reported. "She was working at the club at about the time she became pregnant with Biden's child. Employees remember Dallas as "really sweet," with one employee saying she has a "heart of gold and is a smarty-pants."
Mpire Club, where "guests said Biden was "well-known," is three blocks away from the club Archibald's, a VIP club where Biden was accused of smoking crack last year while holding $50,000-a-month position on the board of Burisma, the Ukrainian natural gas firm that has been a key figure in the impeachment hearings against President Trump. Hunter Biden joined the board when his father was vice president and President Barack Obama's "point man" on Ukraine," according to the Examiner. "A valet at the five-star St. Regis hotel near Archibald's recognized a photograph of Biden but could not confirm if he had visited the area with Roberts, saying: Honestly I can't say, but Hunter Biden has been here with brunettes and blondes."
Fox News recently quoted Aleksander Kwasniewski, a former Polish president who is on the board of the Ukrainian gas company Burisma, as saying that "Hunter Biden was indeed chosen to join its advisory board because of his name. He said that is simply how the world of business works."