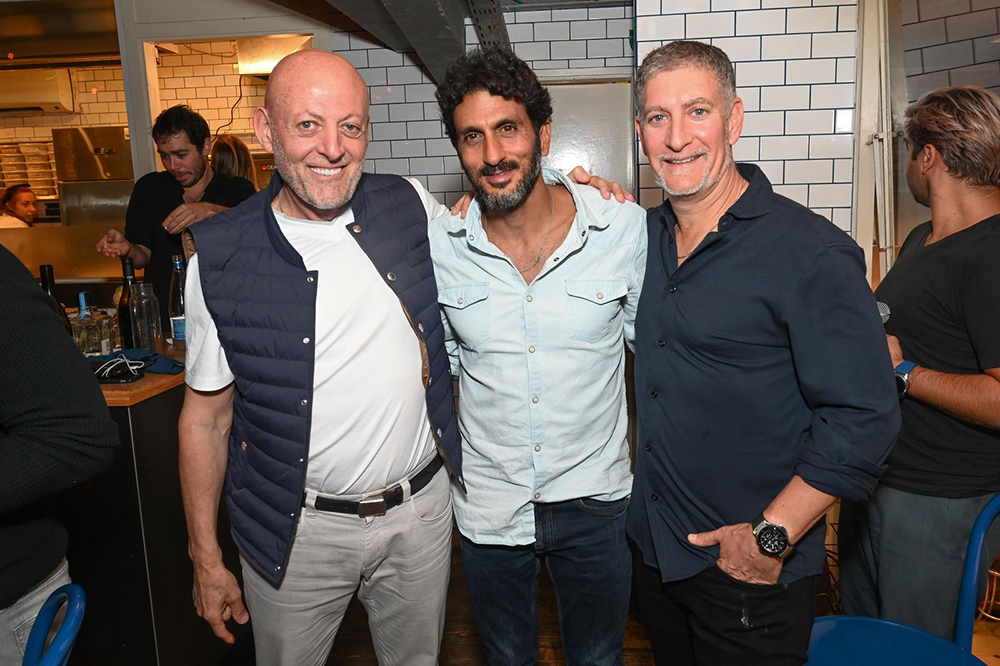 FIDF Real Estate Mission to Israel, Oct. 26-Nov. 1, was first delegation to U.S. Embassy in Jerusalem, met key U.S. and Israeli officials
Edited by: JV Staff
Twenty-one of New York's most prestigious real estate professionals and supporters of Friends of the Israel Defense Forces (FIDF) joined the FIDF Real Estate Mission to Israel, Oct. 26-Nov. 1, getting an inside look into the Israel Defense Forces (IDF) and showing their solidarity with and appreciation for Israel's brave soldiers.
The mission brought local real estate leaders together with the men and women of the IDF, and participants received in-depth briefings by senior military and intelligence officers, as well as top U.S. and Israeli officials. The participants of the mission were the first official delegation to visit the newly opened U.S. Embassy in Jerusalem, meeting with the U.S. Ambassador to Israel, David Friedman. They also met with Member of Knesset (MK) Ayelet Shaked, visited soldiers serving on the frontline, and got behind-the-scenes tours of key military and defense sites, including the Haifa Naval Base, Nevatim Air Force Base, and Elbit Defense Systems.
The group enjoyed fine dining at the acclaimed Kitchen Market Restaurant in Tel Aviv with members of the cast of the hit Netflix series "Fauda," about an undercover Israeli anti-terror unit, including star Tsahi Halevi, and met with celebrity Israeli chef Eyal Shani.
FIDF's Real Estate Division is now a part of the recently launched FIDF NY Affinity Group, which serves as an umbrella group of Financial Services, Real Estate, and Women's Division supporters of FIDF. It is headed by FIDF National Board Member and NY Affinity Groups Chair Ofer Yardeni, who is Chair and CEO of Stonehenge NYC, and FIDF NY Affinity Groups Director Jessica Toledano.
Leading the mission were 2019 FIDF Real Estate Mission Chair Marty Burger, who also served as chair of last year's mission and is CEO of Silverstein Properties; FIDF Real Estate Division Chair Chuck Rosenzweig, who is the Founder and Managing Partner of Criterion Real Estate Capital; Yardeni; FIDF National Director and CEO Maj. Gen. (Res.) Meir Klifi-Amir; FIDF Tri-State Executive Director Galit Brichta; and Toledano.
"The FIDF Real Estate Mission to Israel was an incredible and inspiring experience for all. Meeting the men and women of the IDF, and seeing first-hand their deep love and commitment to Israel and its people, was priceless," said Toledano. "In the same way, FIDF's supporters in the real estate community make it their priority to do everything they can to help these courageous soldiers."
FIDF's NY Real Estate Division was created in 2006 by a group of successful business and philanthropic leaders who were passionate about uniting members of the real estate community to support the men and women who protect and defend the Jewish State. Since then, this division has helped support several projects, including the construction of a well-being center at the IDF Revaya Base for the 188th Armored Brigade's 71st battalion, and supporting other well-being programs for IDF soldiers.