Original videos, podcasts, and columns tap into parenting, mental health, relationships, and more, bringing "Jewish to life"
Momentum, previously known as the Jewish Women's Renaissance Project, is celebrating the movement's tenth anniversary by launching an online media platform designed exclusively for Jewish mothers. The site (www.momentumunlimited.org) features original videos, podcasts, and columns that tackle real-life issues that moms face everyday – from mental health to family drama and from confronting self-doubt to practicing mindfulness. Media is available in English, Hebrew, Russian and Spanish.
Founded in 2009, Momentum has welcomed over 17,000 Jewish individuals from 28 countries to its Momentum Year-Long Journey, which begins with an experience in Israel, and empowers women to change the world through Jewish values that transform themselves, their families, and their communities.
In its second decade, the organization is taking the empowerment of the Momentum Year-Long Journey and sharing it with Jewish women around the world. With its new media platform, Momentum Unlimited, the movement is bringing its inspiration to their fingertips, on demand, in real time, and wherever they are.
Featuring motivational speakers, Jewish educators, parenting experts, and marriage and relationship counselors, Momentum's media approaches pressing issues with a unique combination of timeless Jewish wisdom, down-to-earth messages, and an uplifting tone.
"I came home from the Momentum trip full of inspiration and energy," said Jen Edelman from Sydney, Australia. "My soul was bursting, but inspiration is not sustainable without being fed and nurtured. The new website, along with my Orah sista's in Sydney, provide the stories, mini-talks and content to centre myself, be present and keep the inspiration alight."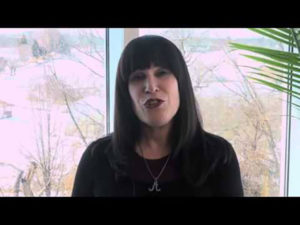 Since its launch on May 20th, Momentum's new site has had more than 25,000 unique visits. The podcasts have experienced approximately 2,500 downloads with Adrienne Gold Davis's "Rise & Shine" podcast trending on Apple, and becoming one of the top 20 most popular Jewish podcasts.
"Our worlds are so busy, often moving faster than we can possibly go," said Gerilyn Shorten from Los Angeles. "I love listening to the podcasts on the new website, often more than once, during a quick ride or when I'm straightening the house. I feel /Volumes/iWork/Jewish Voice/Special Features–Momentum Launches article–pic 1.jpg more centered, more grounded. On especially rough mornings, I'll put on certain talks while my kids are in the car, making us more mindful as we head into our busy lives."
"Since the beginning, Momentum's goal has always been to inspire Jewish women around the world to connect to their rich heritage and to infuse new meaning into their lives," said Lori Palatnik, Momentum Founding Director. "While we began with the Momentum Year-Long Journey, we soon heard that women wanted to connect to more inspiration and empowerment every day. With our new multimedia platform, we're bringing "Jewish to life" – making Jewish values accessible to even more Jewish women, families, and communities across the world and helping them unlock their power in extraordinary ways."
Momentum's new media features include:
The Pashmina Podcast: intimate one-on-one interviews with Jewish lawyers, fashion designers, and entrepreneurs about their inspiring – and often tumultuous — journeys to success.
Rise & Shine: an uplifting podcast by international educator and former TV personality Adrienne Gold Davis, that shares universal lessons steeped in Jewish values to give moms the boost they need to start their day right.
Mental Wealth: a column in which psychotherapist Chaya Lester explores many of our mental health struggles — from eating disorders to the terror of abusive relationships – and sheds light on how Jewish wisdom can lift us in our darkest times.
ABC's with Lori: a video series, hosted by Lori Palatnik, one of the first Jewish mom vloggers, which shares empowering messages about how exercising our free will can dramatically change our lives.
"Descubre Tu Poder Interior": a podcast in which marriage and family counselor Jael Toledo speaks to the Latin American community, sharing how women can choose the type of life they want to live.
My Israel Minute: a video series, hosted by Dana Sender-Mulla, that peeks into unique pockets of Israeli innovation and shares #OnlyInIsrael moments that are especially empowering for moms.
When Our Paths Cross: A Russian article series by journalist Alina Rebel that explores six women's individual quests for truth in love, in her career, and in her Jewish journey.