As Jews growing up right here in the good ol' USA, we can often recall visceral memories of iconic Jewish traditions both religious and cultural but none is more embedded in the deep recesses of our memories than the JNF pushka that we had in our homes. As we ran from neighbor to neighbor, importuning them to donate magnanimously to the Jewish National Fund, it is clear that as youngsters in the second half of the 20th century we never would have imagined how the JNF has evolved over the decades of trial and triumph in Israel.
As the leading progenitor of ensuring Israel's environmental and ecological future, it is safe to say that "this is not your parents JNF anymore." Indeed, times have changed and as far as the enthusiastic leadership of the JNF is concerned, it has been altered for the better.
Sitting in the modest upper east side offices of Russell Robinson, the CEO of the Jewish National Fund along with Adam Brill, the Director of Communications, one immediately feels the palpable electricity emanating from these two men who have made it their mission to empower, inspire and motivate the Jewish people to support the flourishing Jewish state.
And so they have. In late April , the JNF issued a statement to the media announcing that "over 600,000 donors have resoundingly responded to the 10-year One Billion Dollar Roadmap for the Next Decade campaign by generating $505 million in just four years."
"We are exceptionally pleased and very proud of all of our donors," said Adam Brill. "We started this decade long campaign of sophisticated philanthropy back in 2014. We have not even reached the halfway mark yet but through the remarkable generosity of our donors we have exceeded our expectations."
Since the campaign was launched, Jewish National Fund-USA has introduced the revolutionary $100 million JNF Boruchin Education Center to strengthen and grow young people's connection to the land and people of Israel. The center funds a multitude of engagement programs along with generous donors, includes support for the popular Caravan for Democracy Student Leadership Mission to Israel that brings 70 non-Jewish college student leaders from across the US to Israel, the Faculty Fellowship Program in Israel (of which more than 230 professors have taken part), and Alexander Muss High School in Israel.
Addressing the issue of providing a quality Zionist education to young Jew and responding to the insidious propaganda that is consistently hurled in Israel's direction, JNF's CEO Russell Robinson (a native of El Paso) raises cogent points that must be grappled with on a collective scale.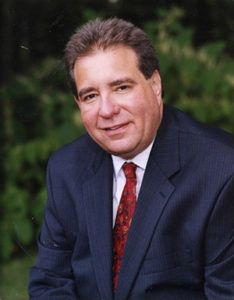 "When you are defending Israel in an argument, debate or any forum, you are already at a negative," he declares with an assuredness in his voice. "When you are fighting BDS you are already in a losing position. The truth is, the more attention we lavish on BDS, the bigger the favor we are doing them. They are not a force to be reckoned with and just dismissing them would be the best way of dealing with a group of that kind."
Speaking from years of experience as a veteran Jewish leader who strives each day towards Israel's rapid advancements, Robinson exclaims, "We are not losing the battle, we are winning the battle for the hearts and minds of people. We are the strongest Jewish community in the history of the Jews; irrespective of where they originate from. Years ago we could not even get 5 congressmen to tell the president about the death of 6 million Jews. Today, that would never happen."
Because JNF has made it its mission since 1901 of repurchasing the land of Israel for its rightful owners, Robinson says that, "We don't have to claim our right to Israel from a biblical perspective, nor do we have to claim it from a historical perspective. We are the only nation that has a bill of sale."
Calling for the kind of utopian unity amongst Jews that many have only dreamt of, Robinson says that all Jewish organizations need to be supported, encouraged–with the ultimate objective of working together for the good of the land of Israel and its myriad of inhabitants.
"At JNF, we discuss the positive aspects of Israel and we cast aside all the negativism from those who are under the erroneous impression that are demise is imminent, "says Robinson. He adds quite unequivocally that "there is no organization that is more powerful and does more for the Jewish people and the land of Israel than the Jewish National Fund."
At this juncture in its storied legacy, the JNF now has 20,000 children a year participating in their youth education programs. "For some, their involvement centers around buying a Tu B'Shvat tree, while for other kids in early elementary school years, they learn from "Blue Box Bob" about the life and impact of Theodore Herzl and our inherent connection to the land," says Robinson.
With excitement reverberating in his voice, Robinson speaks about Alexander Muss High School in Israel. "This is the age, in high school, where we can shape a young person's attachment and enduring loyalty to Israel," Robinson says. He said that JNF purchased the school five years ago and it represents a pre-collegiate opportunity for American Jewish high school students to go to Israel.
He adds that the average young person in this contemporary world is accustomed to the "very best" in educational choices as well as in the realm of vast and seemingly infinite materialism. "When we have kids who need or want a rigorous academic curriculum that includes, let's say, AP math or any other subject or we have kids who will only agree to attend a school with a state of the art campus, we totally comprehend that kids do not make sacrifices so we offer them everything that they can easily access in the United States or Canada," says Robinson.
"If we do not get these kids during high school, you can forget college. It is too late. If you wait until they are 25, it is even less spaghetti on the wall, " says Robinson.
He adds, "You have to start at the most meaningful moment in their lives and that is a high school moment."
Robinson said that the student population of Alexander Muss High School has steadily increased from 800 students per year to 1200 students per year. Robinson says, "Our goal is to get 5000 students per year."
JNF has received 10 and a half acres of land that was donated to them by the city of Be'er Sheva and Robinson says that "we are going to build our second campus there. We are going to be the finest world class campus in the world. And we hope to attract kids from public schools so we can offer them a quality education while they are in Israel."
Turning his attention to the issue of water conservation in Israel, Robinson joyously speaks of a paradigm of unity and environmental success. The Arava Institute is dedicated to working with Bedouins, Palestinians, Jordanians and Americans among many other groups for the sake of conserving essential water for all inhabitants of Israel. "At JNF, we are focusing on 60 percent of the Negev and 17 percent of the Galil in discovering innovative modalities in which to conserve water, " says Robinson.
He adds that 20 years ago, Israel was using only 4 percent of its water. Today, he says, Israel uses 90 percent of its water. In their constant quest to populate the Negev, the JNF has devoted much energy and resources to recycling water. As such, JNF has constructed 250 reservoirs. "About 85 percent of farm land is being watered through JNF water systems," says Robinson.
Once the issue of water recycling was resolved, it was then that the city of Be'er Sheva in the Negev took off on its own trajectory of astounding growth and technological achievements.
By: Fern Sidman
(To Be Continued)