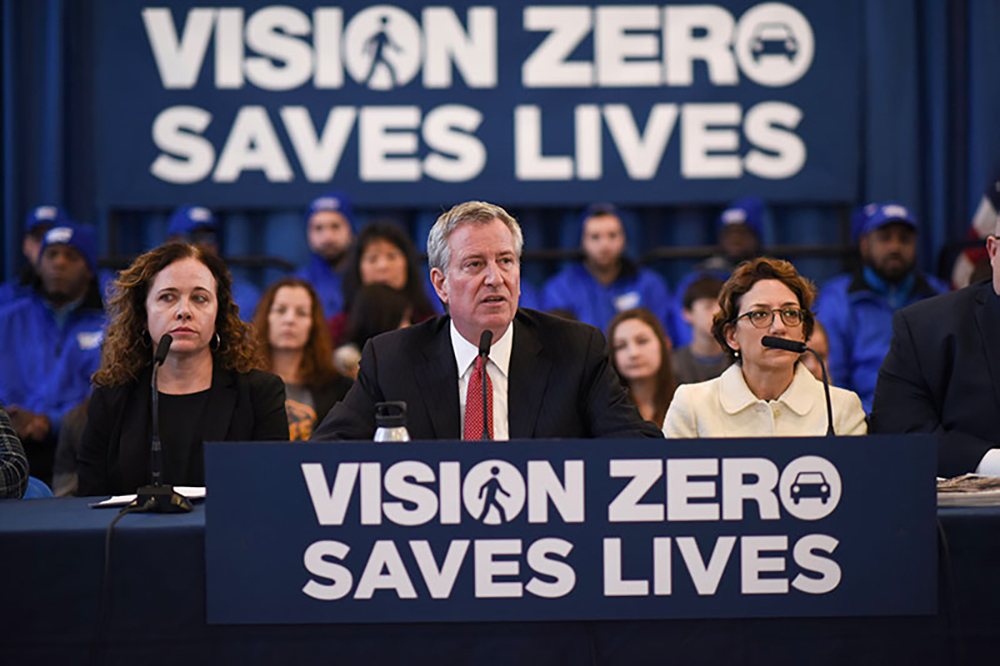 By: Jared Evan
New York City is not very friendly for those who drive. Under the regime of Mayor de Blasio parking tickets have become a popular revenue generator and the recent "Vision Zero" crackdown resulted in 160 cars being towed.
The NY Post Reported: "at least 160 scofflaw drivers — together owing millions in violations — had their vehicles towed in Brooklyn during a Vision Zero crackdown Friday, according to deputies from the city's Sheriff's Office"
Many drivers register their cars out of state to evade New York fees including up to more than $50 a year, levied according to the weight of the car — but also a $5.50 license plate fee, a $5 title fee and a $15 annual city tax. Drivers can save big money by buying and registering a car in a state with lower or no sales tax on auto purchases. New Yorkers pay 8.25% of a cars price at purchase.
The NY Post reported on the crackdown: "More than 100 deputies and workers at a private license plate scanning company swept major streets in the borough (Brooklyn) between noon and roughly 8:30 p.m."
Parking tickets and other driving infractions are major revenue generators in New York City. In 2016 the City raked in $545 million off the backs of drivers. De Blasio is constantly looking for new ways to impound vehicles and assail drivers.
Recently a new bill was signed into law. The Dangerous Vehicle Abatement Law which creates a 3-year pilot program that requires vehicle owners who receive 15 or more speed camera violations, or five or more red light camera violations, within a 12-month period to complete a safe vehicle operation course offered by the Department of Transportation.
If the vehicle owner does not complete the course within the period of time determined by the Office of Administrative Trials and Hearings (OATH), the vehicle will be subject to seizure and impoundment until proof of course completion is provided, SI live reported.
Personal vehicles are not the only drivers targeted by the de Blasio administration "Vision Zero"' program.
In 2019, for example, FedEx (FDX) incurred $9.8 million in fines for 146,019 violations, according to the New York City Department of Finance (DOF); UPS (UPS) paid around $23 million for 348,890 violations, Freight waves reported. Commercial parking fines incurred in New York City in 2019 totaled about $123 million, meaning the two delivery giants were responsible for about one quarter of the city's commercial parking fines last year, Freight Waves reported.
DOF's optional Stipulated Fine program, allows businesses to waive their right to challenge parking tickets and agree to pay a preset, reduced amount for each offense.
In other words, since FedEx and UPS are large corporations, they are agreeing to pay an endless amount of tickets at a reduced amount automatically without challenging the ticket.
With limited parking spots Fed ex and UPS drivers have an almost impossible job of delivering packages in NYC, so the tickets are a routine part of the job. This is practically legal theft and one of the many features that make NYC one of the most business unfriendly places in America.