Iran's Envoy Makes Surprise Visit at Site of G-7 Summit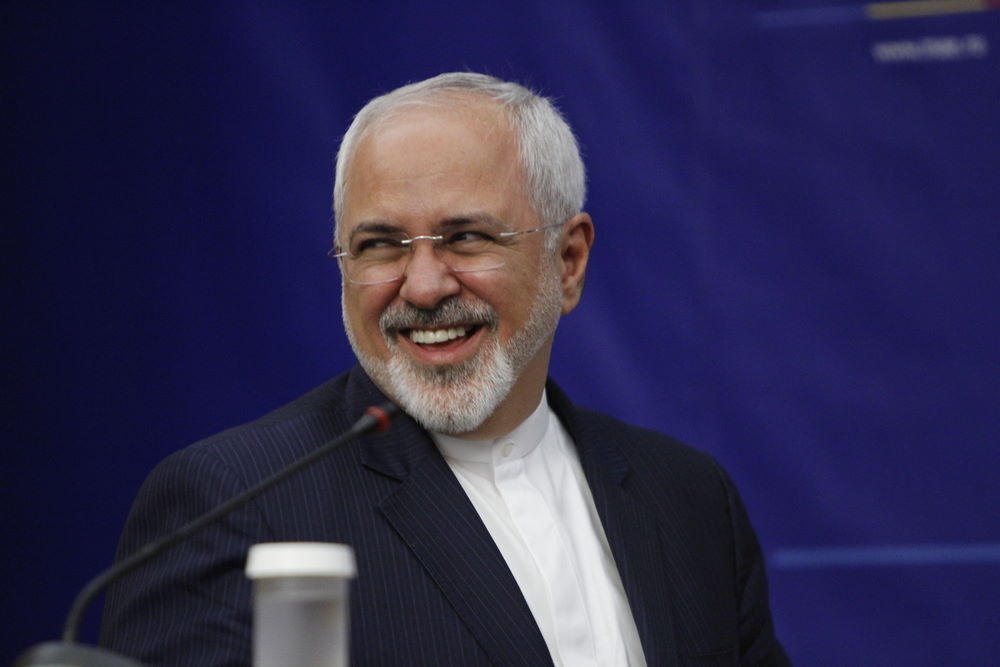 Iran's top diplomat, Foreign Minister Mohammad Javad Zarif, showed up Sunday at the French city hosting the G7 summit of top world leaders, but did not meet with U.S. officials during the brief visit.
By: Patsy Widakuswara
Zarif's appearance in Biarritz, where U.S. President Donald Trump has been meeting with leaders of six other countries, came as a surprise.   When asked about the development, Trump had no comment.
But Zarif's visit was at the behest of French President Emmanuel Macron, who has had talks with his Iranian counterpart, Hassan Rouhani, about tensions in the Persian Gulf region that stem from Trump's withdrawal last year from the 2015 international accord aimed at restraining Tehran's nuclear weapons program.
Macron had met with Zarif on Friday in Paris before the summit opened, but invited him back to the Atlantic coastal town where the summit is being held after tense exchanges among the world leaders about Iran at their Saturday night dinner.
Asked about a possible Trump meeting with Zarif, a French diplomat said, "Not at this stage." But  Treasury Secretary Steven Mnuchin noted that Trump has in the past not "set preconditions" on negotiations with Iran.
Macron had lunch with Trump on Saturday, and, according to French sources, outlined his plan to ease the West's tensions with Iran. The French leader is calling for allowing Iran to export its oil for a short time, fully implement the 2015 agreement, reduce conflict in the Gulf region and open new talks.
Macron has sought to salvage the international agreement, but Trump has accused the French leader of sending "mixed signals" to Iran over possible talks with Washington.
"Iran is in serious financial trouble," Trump said on Twitter earlier this month, because of the U.S. leader's reimposition of sanctions against Iran as he abrogated the accord.
"They want desperately to talk to the U.S.," Trump said, "but are given mixed signals from all of those purporting to represent us, including President Macron of France."
In other developments, Trump insists discussions are going well at the G-7 summit in Biarritz, France, despite apparent differences with leaders on issues including the trade war with China, how to handle Iran, the threat posed by North Korea and bringing Russia back into the grouping of the world's most advanced democracies.
Sunday morning Trump appeared to be softening his stance on his trade war with China.
"I have second thoughts about everything," when asked about the issue..
Hours later his press secretary Stephanie Grisham said the president's statement has been "greatly misinterpreted". She added, "President Trump responded in the affirmative – because he regrets not raising" tariffs on Chinese goods "higher."
The statement appears to be the White House's attempt to control the message. Trump often emphasizes that he is the only American leader that can "take on China", and is betting that his aggressive stance will help him win support from his base as he vies for reelection in 2020.
G-7 leaders here have expressed concern about the escalation, with summit host French President Emmanuel Macron saying he hopes for leaders to pull back from an all-out war.
"I want to convince all our partners that tensions, and trade tensions in particular are bad for everybody," he said in a speech.
Speaking alongside Trump during their working breakfast meeting, British Prime Minister Boris Johnson publicly refuted Trump's statement that other leaders have not pressured him to give up the trade war with China, believed to be causing uncertainty in the global economy and volatility in stock markets.
"Just to register the faint, sheep-like note of our view on the trade war, we're in favor of trade peace on the whole, and dialing it down if we can," Johnson said.
Johnson is seen as a natural ally to Trump due to similarities in their populist policies and Brexit. (VOA News)