Tech & Finance Leaders Are Funding NYC's Socialist Surge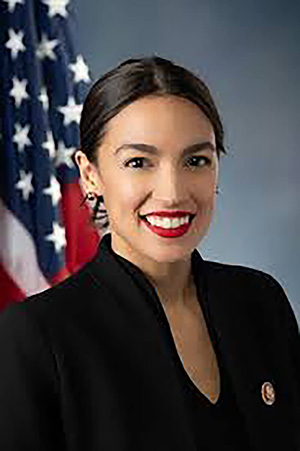 By Clark Savage, Jr.
The headline read 'Meet the titans of finance, tech and philanthropy funding New York's socialist surge.' And as Crain's New York reporter Will Bredderman noted below it, "Rising support for socialism in the city is rankling members of the business community, but the movement's biggest financial supporters are coming from their own ranks."
Crain's studied the funding sources of New York City's pre-eminent admitted socialist politicos: Rep. Alexandria Ocasio-Cortez, State Sen. Julia Salazar and Tiffany Cabán, a loser in the race to be Queens' district attorney. It found what it labeled "a startling pattern: all three drew substantial support from finance, technology and nonprofit leaders. This is a marked divergence from the city's real estate industry, which generally supported their Democratic primary opponents."
Ocasio-Cortez, Salazar and Cabán are reportedly all members of the Democratic Socialists of America. The group explains itself on its web site this way: "The Democratic Socialists of America (DSA) is the largest socialist organization in the United States. We believe that working people should run both the economy and society democratically to meet human needs, not to make profits for a few. We are a political and activist organization, not a party; through campus and community-based chapters, DSA members use a variety of tactics, from legislative to direct action, to fight for reforms that empower working people."
Crain's reported that "no figure better embodies field's growing radicalization than Saikat Chakrabarti, who helped elect Ocasio-Cortez last year and until recently served as her chief of staff."
Chakrabarti was named to the Politico Playbook power list to watch in 2019. On August 2, he left Rep. Ocasio-Cortez's office to run "New Consensus", a group to promote the Green New Deal, a proposed United States economic stimulus package that aims to address climate change and economic inequality.
Crain's also identified a pair of high-tech execs — Tumblr founder David Karp and Edmund Resor, vice president of the software company Defentect Group — as donors to Ocasio-Cortez's campaign. Still others have included Ross Boucher, a co-founder of the startup 280 North; Thomas Lehman, who co-founded website Genius; and Brian O'Kelley, the CEO of AppNexus.
Earlier this year, conservative media figures met to talk strategy to, as Fox News put it, "combat liberal bias in the tech industry, which Media Research Center founder Brent Bozell called "the most powerful force in history" when it comes to the far left's attempt at "remaking civilization."
"Conservatives are coming together, across a broad spectrum, of enterprises and joining forces to fight what some of us believe to be, potentially, the greatest threat to liberty in history," Bozell said in an interview with Fox News. "I think we're heading for an all-out war. As much as they like Kumbaya, this isn't gonna be Kumbaya."