Ambassador David Friedman Makes Shiva Call to Family of Slain Israeli Youth Dvir Sorek HY"D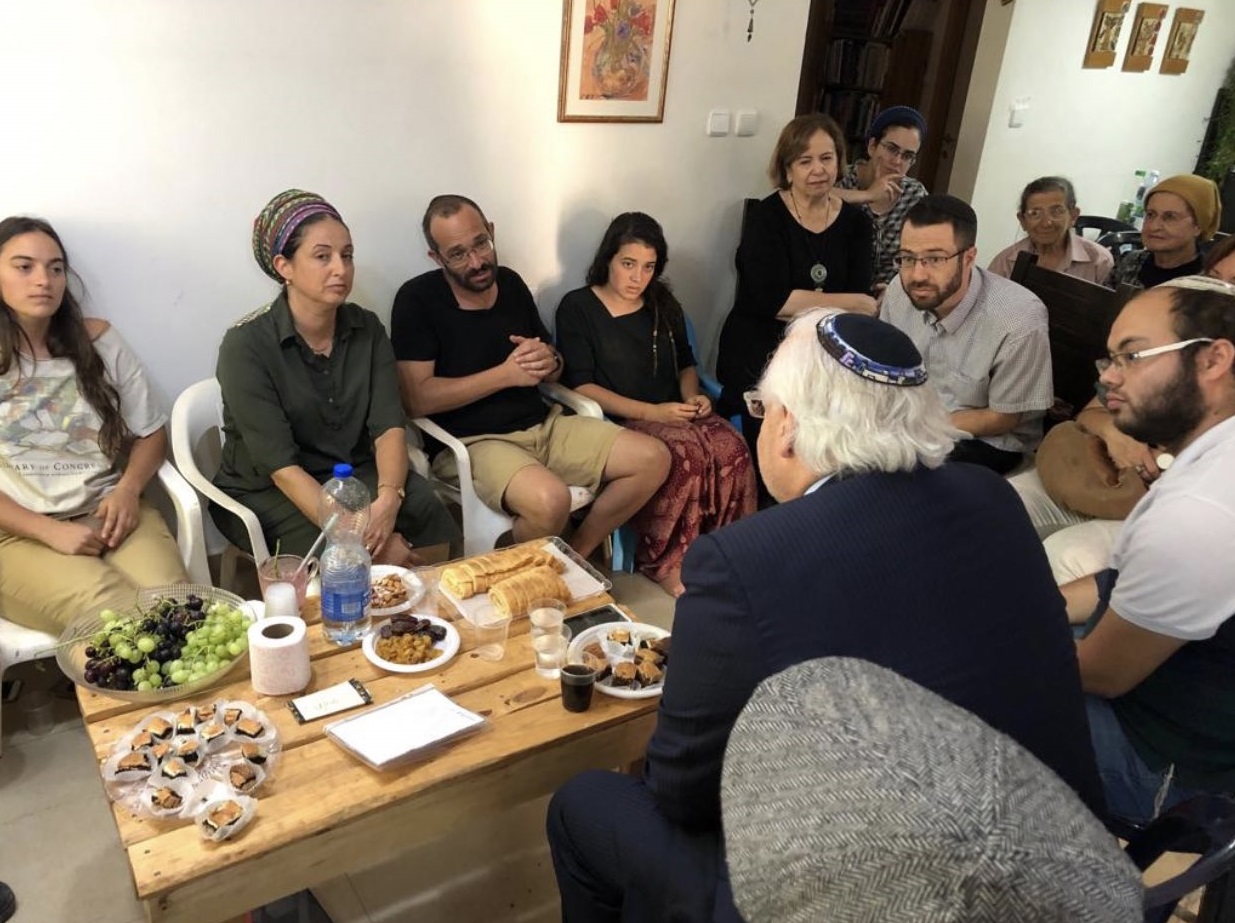 On the day following completing week of mourning Shiva for his mother, US Ambassador David Friedman comes to Ofra to express  to bereaved family who are mourning for their son Dvir Sorek who was murdered by terrorists in Gush Etzion last week.
Friedman himself is mourning for his mother Adelaide who passed away at age 91 last week.
After the visit he wrote on his twitter account: "Rough week: mourned the passing of my beloved mother, mourned the calamities that befell the Jewish people on the ninth day of Av, and mourned with the Sorek family the murder of their beloved son. May all those in mourning be comforted from Heaven".
Ofra resident and publisher of Israeli Mekor Rishon newspaper Hagai Segal wrote: "Since the founding of Ofra 44 years ago, this is the first time that  a US ambassador visits our community, it's such a pity that in such sad circumstances. We hope that there will also be visits under happy circumstances".