Patrick Drahi, French-Israeli Maven, Taking Sotheby's Private in $3.7B Deal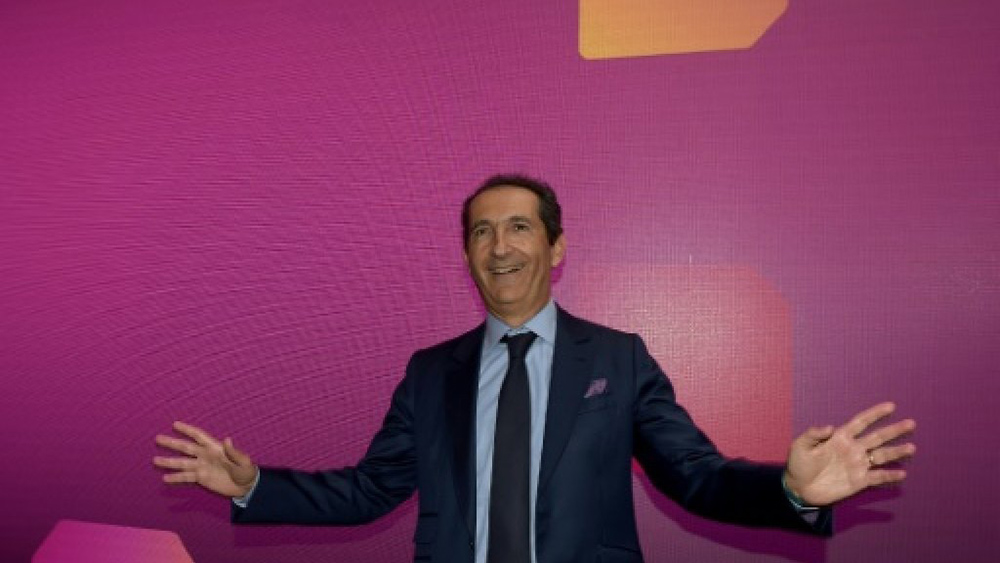 Sotheby's, the famed auction house, has at last agreed to sell itself.
After 31 years of being run as a public company, Sotheby's, one of the world's largest brokers of fine and decorative art, jewelry, real estate, and collectibles, has agreed to be taken private by French media titan and famed art collector Patrick Drahi. The purchase price has been set at $3.7 billion, which values Sotheby's at $2.66 billion. Included in the deal, Drahi will also take on over $1 billion in debt from Sotheby's.
As reported by the NY Post, Drahi will complete the acquisition with his family through an entity named BidFair USA. While his future plans for Sotheby's have not yet been specified, he did say that he does not intend to change the company's management.
Drahi is a French-Israeli billionaire who founded the Dutch-based telecom giant, Altice Europe. Over the past few years, he led Altice through multibillion-dollar acquisitions. In 2015, the company purchased the Cablevision company for $17.7 billion.
Sotheby's will be bought out at $57 per share, which is a 61-percent premium over its stock price as of Friday's closing price. Shares of Sotheby's stock, which trade on the New York Stock Exchange under the ticker symbol "BID", leaped 58 percent to $56.10 in early trading on Monday morning. First founded in London in 1744, the auction house operates 90 locations in 40 countries around the world.
Billionaire Dan Loeb, through his hedge fund Third Point, currently holds 14.3 percent of the outstanding shares of Sotheby's, and holds three seats on the company's board. In an emailed statement to The Post on Monday, Loeb said Third Point was "pleased to have played a role with our fellow board members in supporting Tad Smith and the management team responsible for this remarkable turnaround and to see Sotheby's pass into such capable hands." Smith said that Sotheby's status as a non-public company will afford the brand with more flexibility to pursue growth. "It positions us very well for our future and I strongly believe that the company will be in excellent hands for decades to come with Patrick as our owner," Smith said.
"I am honored that the Board of Sotheby's has decided to recommend my offer," Drahi said in a statement. "Sotheby's is one of the most elegant and aspirational brands in the world." The deal, which is still pending approval from regulators and all the shareholders, is slated to close in the fourth quarter of 2019. When it does, two of the world's biggest auction houses will be owned by French billionaires. Rival Christie's was purchased by Francois Pinault's holding company, Artemis, in 1998.
Patrick Drahi was already a billionaire with a leading presence in the industry when he purchased Altice, the telecommunications company that has made a name for itself as the second largest firm in France.
In July of 2016, the Jewish Voice reported that Drahi made a $17.7 billion purchase of New York-based Cablevision – a follow-up to his $9.1 billion acquisition of St. Louis-based Suddenlink Communications. Drahi clearly sees himself on a path to becoming the dominant force in the United States cable market.
According to deadline.com in the summer of 2016, Altice's purchase of Suddenlink – the seventh largest cable company in the United States – turned the skyrocketing international telecom company into America's No. 4 cable operator with 4.3 million residential customers in 20 states, including a strong concentration around New York City.
In fact, in interviews given to the media in New York in July of 2016, during their first two days of owning Cablevision, Altice executives were quite open about their aspirations to end up in the top two in U.S. cable. "It's easier to go from No. 4 to No. 1 than it is from number zero to No. 4," Altice founder Drahi – whose net worth is $6.9 billion – told the Wall Street Journal.
The Cablevision deal "marks a critical step in the development of the Altice Group," Drahi emphasized, according to deadline.com. "We will accelerate network investments and bring innovative products and services to U.S. customers by leveraging our global operational expertise, scale and resources."
Patrick Drahi has fashioned a remarkable business empire with his far-reaching company. The Altice Group is a multinational cable, fiber, telecommunications, contents and media company with presence in four regions – Western Europe (comprising France, Belgium, Luxembourg, Portugal and Switzerland), the United States, Israel and the Overseas Territories (currently comprising the French Caribbean and the Indian Ocean regions and the Dominican Republic). The Group provides very high speed based services (high quality pay television, fast broadband Internet and fixed line telephony) and, in certain countries, mobile telephony services to residential and corporate customers.
"This has been our life: every year we are a bigger group," Drahi declared after acquiring Cablevision. "For us, everything is possible." Apparently, he really means it – the French-Israeli tycoon recently announced that Altice will launch its highly popular Israeli news channel – i24 News (founded in 2013) – in the U.S. in the near future, to match the channel's other franchises in France and England. "The American version will be about the Middle East and the United States," Drahi told the AFP, as reported by Variety.
The telecom mogul continued, "I want i24 News to show both sides: The man who's in Gaza as much as the man who's in Tel Aviv. All that will enable people to have a different vision than the one perpetuated by others (alluding to Al Jazeera America) who have indeed not succeeded."
Patrick Drahi was born in Casablanca to a Moroccan Jewish family, which moved to southern France when he was 15. An outstanding science student, he focused on math and engineering at an elite university.
According to Ha'aretz, Drahi first worked at the consumer electronics conglomerate Philips in a laboratory researching fiber optics, but he soon took off to become an entrepreneur in the budding cable sector. Obtaining permission to install cable lines in Southern France to deliver television, he eventually built up a patchwork of networks. After selling his company to UPC, a U.S. cable giant, he ultimately sold his UPC shares for a huge sum and left the company.
In 2001 Drahi founded Altice, which he strengthened by purchasing cable companies in several European countries. Over the years since, he has continued to acquire various telecommunications firms, raising Altice's profile in the industry ever-higher. Currently, Forbes ranks Drahi as the 60th richest person in the world, the third richest person in France, and the richest person in Israel.
Drahi is married and lives in Geneva, Switzerland with his wife. The couple and their four children are said to get together in Drahi's home each Friday for family dinner.
Business leaders from Wall Street and the telecom industry who have dealt with Drahi, or followed his work, generally say that he is a bold and aggressive dealmaker. Discovery Communications CEO David Zaslav told The Hollywood Reporter that Drahi "has great ambition. He is a brilliant guy. After lighting up Europe, he is lighting up the U.S. Wherever he goes, he brings energy." Media mogul John Malone has called Drahi "a genius," "my friend" and "a capitalist entrepreneur."
Without question, Drahi and Altice have made a bold imprint on the entire telecommunications industry – and the sky appears to be the limit.