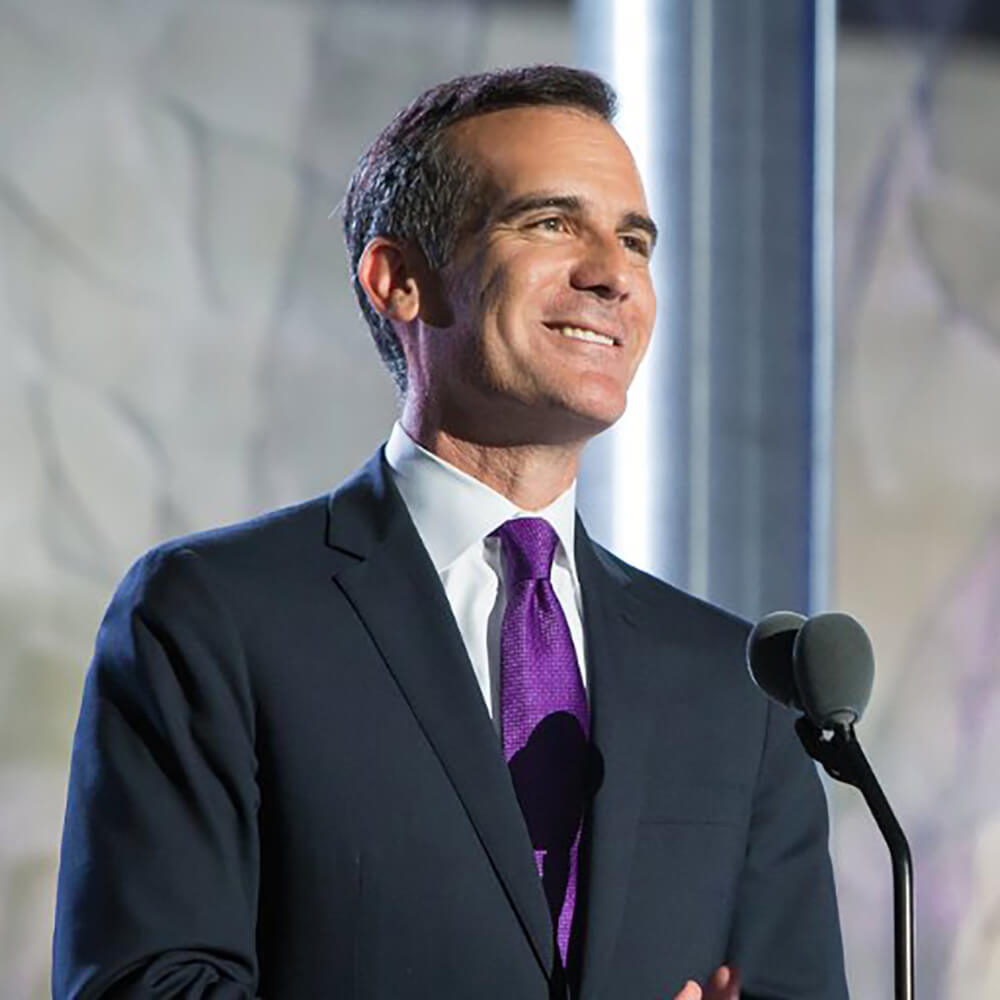 A delegation of US mayors is visiting Israel for a week-long educational seminar to experience a personal encounter with Israel and how it works, and to take some ideas back home.
Organized by AJC Project Interchange, the seminar is designed to further enhance US-Israel relations at the municipal level. This delegation is chaired by Los Angeles Mayor Eric Garcetti.
This is the third such delegation to visit the Jewish state, and the first to visit under the auspices of a Memorandum of Understanding (MoU) between the US Conference of Mayors and American Jewish Committee (AJC) signed in January, the highlight of which is an annual mayors' delegation to Israel.
The seminar is intended to provide the mayors with "a first-hand understanding of Israel, dubbed the 'Innovation Nation' for its economic and social entrepreneurship," the AJC stated. "The mayors will learn about Israel's vibrant democracy, diverse society, and regional challenges."
They will meet with figures across the political and social spectrum, including President Reuven Rivlin, US Ambassador to Israel David Friedman, high-ranking government officials, leaders of Israel's minority communities, and Jewish and Arab civil society leaders.
The mayors will also meet with their Israeli counterparts to discuss best practices for their home communities on smart city development, economic growth and technology start-ups, urban revitalization, and city administration.
"Los Angeles and Israel share so much – vibrant cultures, beautiful landscapes, diverse communities, ties of family and friends, our experiences as dreamers, and our common belief in democracy," said Mayor Garcetti.
Melanie Maron Pell, AJC Managing Director of Regional Offices, who is accompanying the delegation, said that "the mayors will learn a great deal about hi-tech and economic development, immigration absorption, diversity, and emergency services that will assist them in their governance of their respective cities."
The delegation will visit significant historical and cultural sites, as well as Tel Aviv, Haifa, Israel's borders, and Jerusalem, including the Old City.
In January of 2018 it was reported that Israeli high-tech start-up companies raised a record $5.24 billion in 2017, an increase of nine percent on the previous year, according to the latest IVC Research Center-ZAG report.
The sum was raised in just 620 deals, compared to a total of $4.83 billion raised in 673 deals in 2016 as venture capital investments grew for the fifth consecutive year.
Four large deals of over $100 million each accounted 12 percent of the total amount raised (Cybereason, Via, Lemonade and Skybox) with an average of $8.5 million per deal in 2017, compared to just $3.6 million in 2013.
(TPS)