Officials from the three U.S. airlines that operate Boeing Co's grounded 737 MAX jets, have said that after regulators approve the jets for flight again, each aircraft is expected to need between 100 and 150 hours of preparation before flying. American Airlines Group Inc, United Airlines and Southwest Airlines Co officials gave Reuters the estimate, in the first indication as to how long the MAXs will remain in storage. In March, the jets were mandated out of service following worldwide outrage about the crashes in Indonesia and Ethiopia, in which a total of 346 people were killed. As reported by VIN News, last week at a meeting in Miami, Boeing and the MAX customers discussed the necessary preparations, which include a list of tasks ranging from fluid changes and engine checks to uploading new 737 MAX software. The projected time frame does not include pilot training.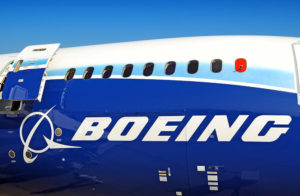 While Boeing did not comment on the time frame for the maintenance, spokesman Paul Bergman said the company's engineering teams have been working together with its customers to decide how to efficiently get the jets back to work once regulators give the green light.
Southwest is the world's largest MAX operator, owning 34 jets. American Airlines has the second most MAXs in the United States, owning 24. United has 14. All three airlines have already ordered dozens of more MAXs, intending to meet the increasing demands in air travel. Deliveries of the additional MAXs were halted following the worldwide grounding.
Airline officials said the jets would only be reinstated once regulators approve Boeing's software update, meant to fix the jet's MCAS systems, which reportedly played a role in both crashes. The software updates would afterwards need to be tested and pilots would need to be trained. Boeing has not as yet formally submitted the fix to the FAA.
Regulators are still deciding if pilots should test the crash scenarios in a simulator, which would cost airlines more money and time than Boeing's suggested computer-based training. The jet maker has said that simulator training is not needed, and is recommending a mandatory computer-based audio course that explains MCAS and could be completed by pilots in about an hour at home, as per pilot unions. Boeing also offered supplemental training, including a video on emergency checklists. In the long run, each airline will likely be accountable for developing its own training regime.
Thus yet, the U.S. airlines have canceled MAX flights into July and August, delivering a setback to their revenues during the peak summer travel season. They will soon need to decide whether to extend cancellations, but the regulatory timeline is still ambiguous.