'Target' to Replace Old 'Toys R Us' at South Bklyn Shopping Center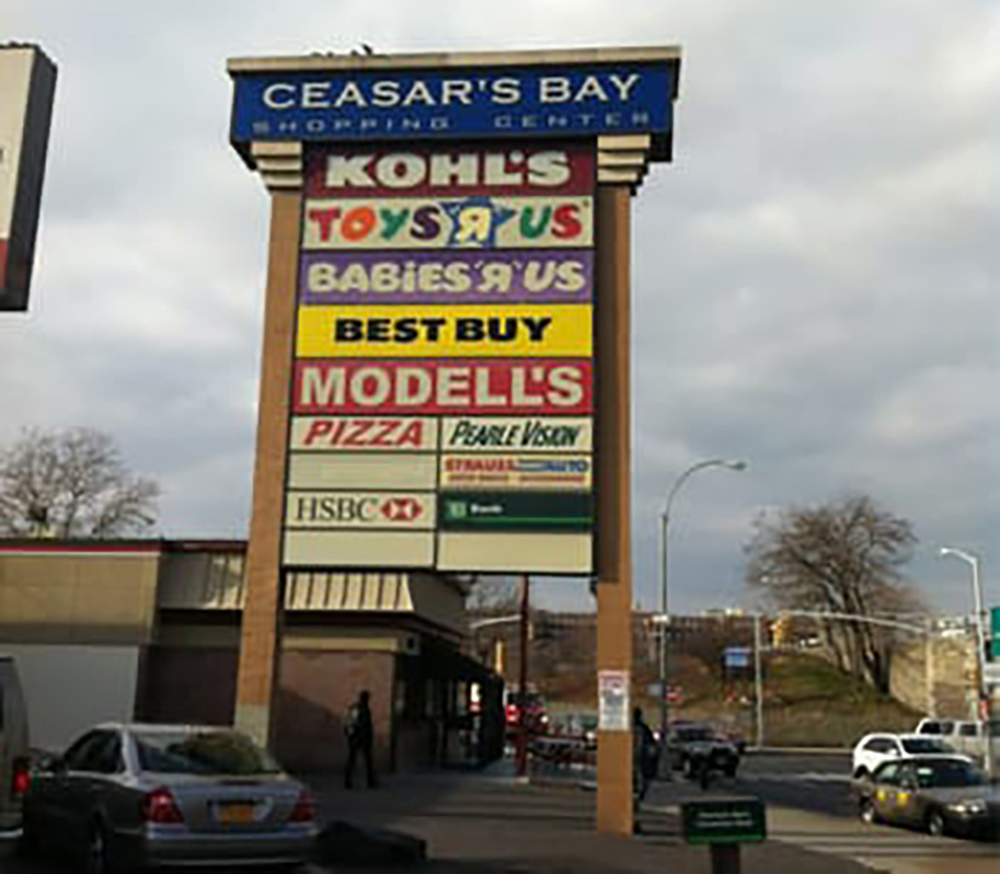 Caesar's Bay Shopping Center in southern Brooklyn – which began decades ago as an E.J. Korvettes department store – is getting a new Target store to take the place of the old Toys 'R' Us and Babies 'R' Us retailers.
Target will fill the 90,000-square-foot, two-story edifice. Retailers already on site include Kohl's, Best Buy and Modell's. In late March an Olive Garden restaurant is also set to debut. Additional smaller stores are also expected to arrive before long.
Caesar's owner/managers are Gazit Horizons and partner Surrey Equities.
"It's a very unique piece of property because you are talking about 14 acres," said Jeff Mooallem, president and chief executive of Gazit Horizons, in an interview with the New York Post. "We made the bet even with Toys going bankrupt, and we were able to lease even faster than we expected," he added. "Target will have a big store, and with free parking, it will be a suburban-feeling store."
Interestingly, the owners got Kohl's to give up approximately 12,000 sq. ft. of storage area to help fit the new tenant.
Peter Ripka of Ripco Real Estate told the Post: "It's a fantastic location in Brooklyn on the water and next to the Belt Parkway and is one of the best shopping centers in New York City."
The news site therealdeal.com reported last June that
Gazit-Globe had made a roughly $40 million investment in a shopping center located deep within Brooklyn, according to sources familiar with the deal.
"The Tel Aviv-based real estate company's U.S. subsidiary Gazit Horizons has entered into a joint venture with owner Surrey Equities for the leasehold interest at Caesar's Bay Bazaar in Brooklyn," the June story said. "The shopping center spans 300,000 square feet across 14 acres along the borough's Bath Beach waterfront, and Gazit acquired a 41 percent economic interest and a 50 percent voting interest in the property."
The deal represents "the dawn of a new era at the legendary Caesar's Bay Shopping Center," according to The Brooklyn Reporter. "The famous shopping Mecca on the Gravesend waterfront is getting a Target department store next year. News of the Target plans came on the heels of another major development: the arrival of an Olive Garden restaurant in April."
A spokesperson for Target told the publication that his company's management is "excited to offer local guests an easy and convenient shopping experience and will have more details to share about the store as we get closer to opening."