Building The Tabernacles Around The World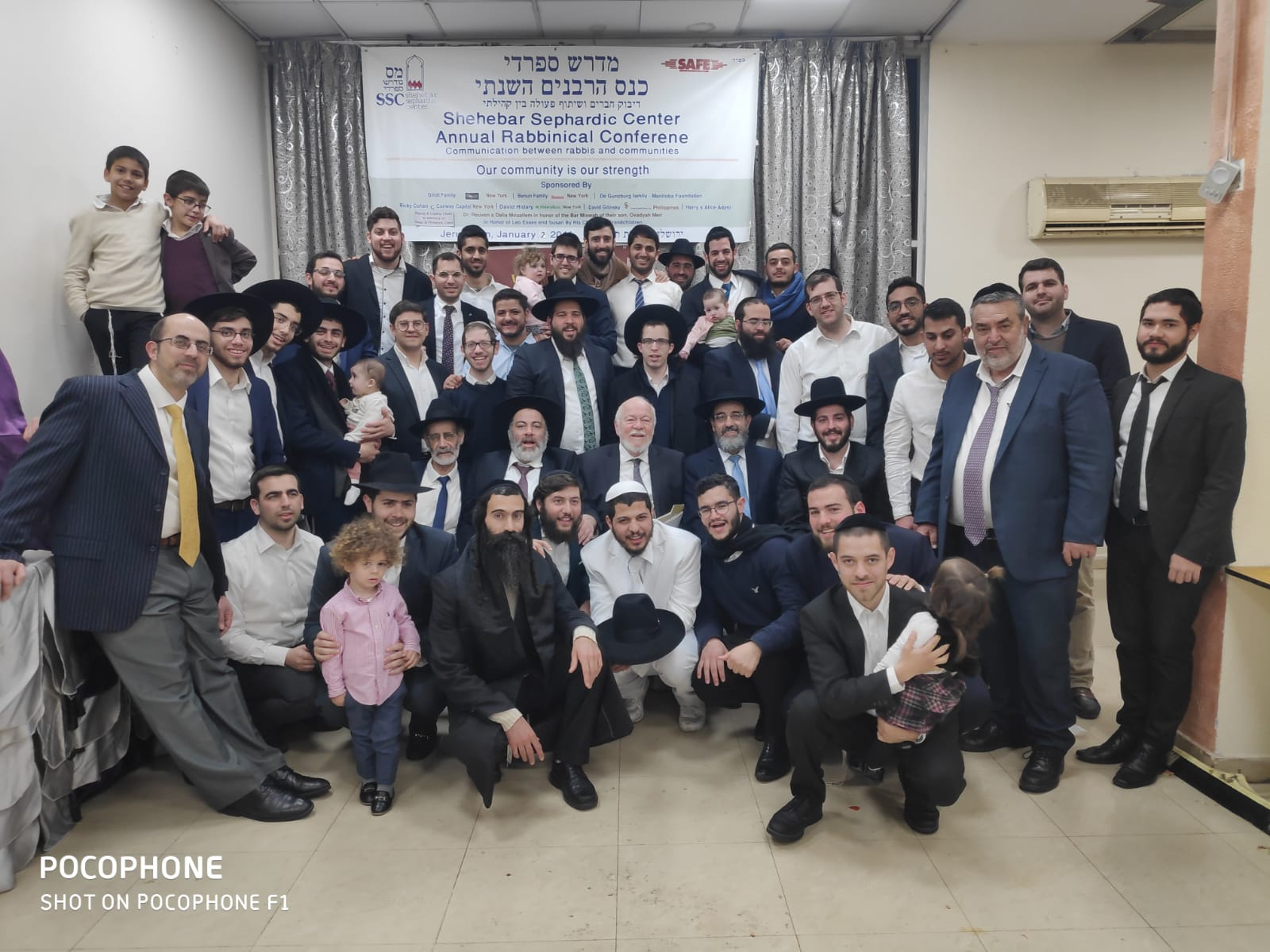 On the Shabbat of Parshat Tetzaveh, SSC had a seminar of all its
rabbinical students to bid farewell to the 8 students who will be
leaving between Purim and Shavuot to 8 different countries worldwide. The seminar topic
was "How To Build Holiness ; Synagogues In Far Out Countries That Have Very Little
Connection To Judaism". The speakers all spoke about different aspects of the Tabernacle
which is a message to us on how to build communities and raise Jewish awareness.
The seminar took place at the Golden Tower Hotel in Ashkelon with 30 married students
plus their wives and children as well as 20 single students. The most exciting part of the
seminar was Friday night, Feb 15 th 2019 after dinner, a panel discussion of how to approach
modern day problems. The panel was made up of Rabbi Sam Kassin, Rabbi Yaakov
Benizri and Rabbi Ezra Kassin. Some of the questions that they had to give answers to
were riding bicycles on Shabbat, driving to a synagogue on Shabbat, single parents (men or
women), working with completely non-religious committees, etc., etc. Throughout the day
we had many speakers who spoke about problems of the Rabbis in the community such as:
Bringing up children in a non-religious community, with no religious schooling, wives without
religious friends, mixed families (where one parent is not Jewish) etc, etc.
The Rabbis that are going out are:
1. R. Shai Ben Eli Ivory Coast, Africa. 5. R. David Mizrachi Madrid, Spain.
2. R. Israel Solomon Durban, South Africa. 6. R. Yitzhak Zawadi Singapore.
3. R. Moshe Amsalem Torremolinos, Spain. 7. R. Yaakov Seruya Belem, Brazil.
4. R. Yehuda Stroll Tucuman, Argentina. 8. R. Yosef David Tel Aviv, Israel.
The Shabbat was concluded by the students giving dedications to Rabbi Kassin, Rabbi
Yaakov Benizri and Rabbi Ezra Kassin for working so hard for the Jewish people.
Women's classes were also given on how to always be positive to non-observant women
and to find the right praise for them.