'Seasons' Supermarket Coming Back To Queens Under New Ownership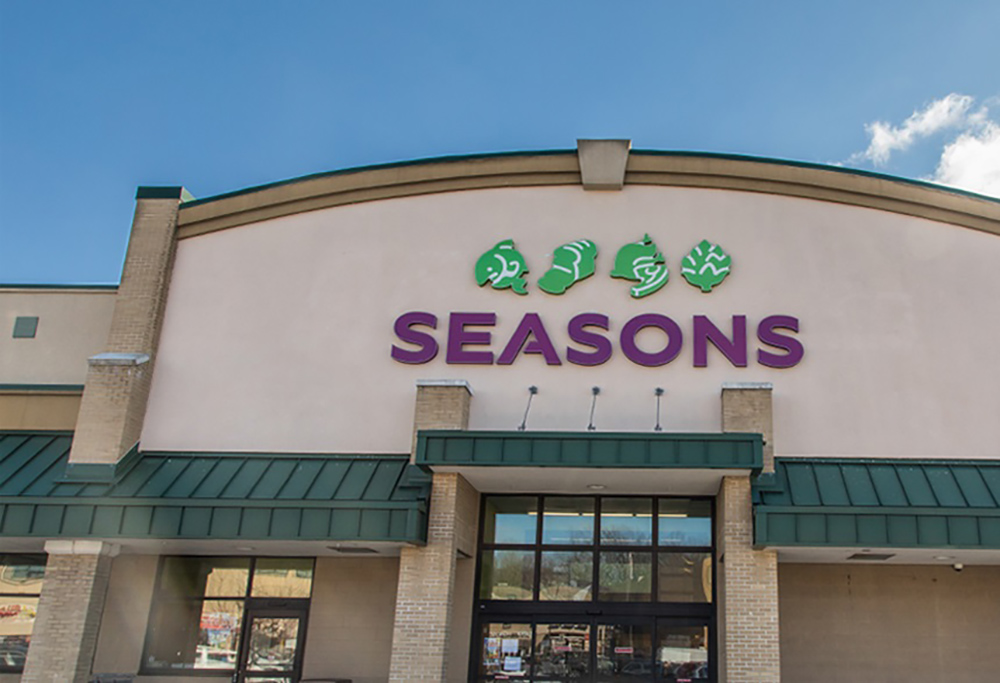 Seasons greetings! It may be freezing cold out, although now it's springtime weather, although it's going to be cold again this weekend, but there's a different Seasons that may be back in town and hopefully more enjoyable and less cold, unless it's in the frozen items aisle. A kosher supermarket chain called Seasons that filed for bankruptcy last year will be reopened under a new ownership, according to Vos Iz Neais News. A Queens location is set to reopen for now.
Seasons announcing bankruptcy was not only upsetting to New Yorkers but a problem for all American Jews seeking easier access to kosher supermarkets. Seasons was going to spread from its home of Queens to out across the country and already had a store opened in Maryland. Those plans didn't work out as the chain loaded up on more than $40 million of debt, though a spokesman downplayed those concerns to the JTA.
Seasons is under the ownership of the family of businessman Joseph Bistritzky, CEO of the Maramont Corp., a food services company, Vos Iz Neais News reports, citing the company.
For now, it appears that the family wants six stores reopened, including one just upstate in Scarsdale and one out in Long Island, but it's going to keep the focus mostly on the city before ambitious expansion plans are considered again. Clifton and Lakewood in New Jersey will also continue to have a Seasons supermarket to go to once they reopen, but the Upper West Side won't get back its store.
"Together, we have years of familiarity with kosher food manufacturing and distribution," Bistritzky said in the package released to press. "We have redeveloped the operational side of many businesses, by forming and training managerial teams to have a keen understanding of community relations and family interface."
The Jewish Voice has reported throughout the years about the emergence and importance of kosher supermarkets. Osher Ad was the first Israeli supermarket chain to open its doors in the United States. The market created branches in both New York and New Jersey. Their Brooklyn branch is at a big space at 13th Avenue and 65th Street in the Borough Park section of Brooklyn.
"We have been surveying the area for a number of years in expectation of this opportunity. Commercial properties that suit our concept in terms of size are very rare in this area, where one of the largest ultra-Orthodox Jewish communities in the world resides, " Aryeh Baum, one of the owners of Osher Ad, said at the time of the first store getting ready to open.
A branch can also be found in Lakewood, N.J., the city with the highest growing ultra-Orthodox Jewish population in the country. They comprise about half of Lakewood. A third branch wis upstate too in Monsey.
"The common denominator between Israeli and American Jewish communities is the need for kosher products and low prices," Baum said.
'The Kosher Market' was created by CIBO Express Gourmet Markets a few years ago as the first-of-its-kind kosher market in Newark Airport. Travelers can find, among other items, 60 freshly prepared Grab & Go items, made by Fresko, CIBO's Kosher foods partner.