Riots Break Out at Bklyn Jail; Prisoners Without Power & Heat for Over a Week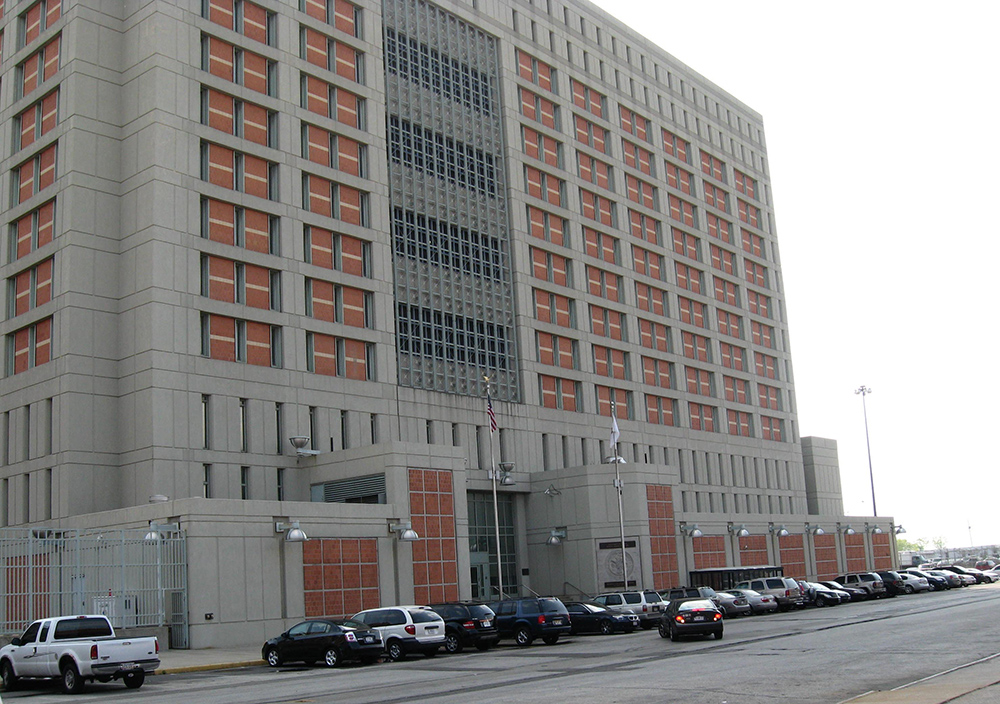 Demonstrators broke into the Metropolitan Detention Center in Sunset Park, Brooklyn last week, claiming that it had been without power or heat for more than a week.
The demonstrators reportedly were halted by a team of correction officers inside, who used pepper spray to move them back out to the street.
"The attempt to enter the jail happened just after noon when a woman, Yvonne Morilla, 51, of Queens, walked up to the door crying, "That's my son! You got to let me go!" the New York Times reported, adding, "The scene devolved into a brief episode of chaos, with protesters pushing against the officers. After apparently getting sprayed, a woman fled the building, waving her hand in front of her face and coughing. The federal bureau of prisons did not immediately respond to a request for comment."
The Federal Bureau of Prisons issued an official statement over the weekend on behalf of the jail's management, noting that a new electrical panel had been installed by an outside contractor that day and that the "facility is working to restore power as expeditiously as possible." It continued, "Inmates have hot water for showers and hot water in the sinks in the cell. Essential personal hygiene items and medical services continue to be provided."
New York Gov. Andrew Cuomo (D) on Sunday demanded the Justice Department investigate the Metropolitan Detention Center in Brooklyn.
In a statement, he said, "Disturbing reports have surfaced that the federal government left more than a thousand prisoners without heat, hot water or electricity during subzero temperatures at the Metropolitan Detention Center in Brooklyn. No one in New York should live in fear that they may freeze to death alone in the dark. "These allegations are a violation of human decency and dignity. They also raise questions of potential violations of law. Government owes a fundamental responsibility to serve all people and the Federal Bureau of Prisons needs to live up to that responsibility. I want answers, those responsible held accountable, and assurances that this will not happen again.
"Today, I am calling on the U.S. Department of Justice to immediately investigate the circumstances at the Metropolitan Detention Center," he continued. "New York State stands ready to provide any support necessary to keep the heat, hot water and electricity running at the Center and augment the investigation into those responsible for this mess. Prisoners in New York are human beings. Let's treat them that way."
Democratic Congressman Jerrold Nadler, whose district encompasses sections of Brooklyn and Manhattan, denounced spoke out against the apparent lack of power and heat, and pointed the finger of blame at the federal facility's warden and prison management.
Indeed, Nadler has made prisons – specifically, prison reform – a major part of his program. In remarks on the House floor only weeks ago, he strongly supported S. 756, the FIRST STEP Act. He noted, "This legislation has traveled a long journey to get to this point. Along the way, various aspects of the bill changed. Although I do not agree with all of the changes, on balance the measure has improved, thanks to the hard work of many Members on both sides of the aisle, from the House and Senate."
Nadler said the bill "makes a number of reforms to our federal sentencing laws. It also establishes a new system to provide incentives to some federal prisoners to participate in programs that will reduce the risk that they will commit crimes once they are released."