NYC's Skadden Arps Law Firm to Pay $4.6M to Settle Probe Into Work for Ukrainian Gov't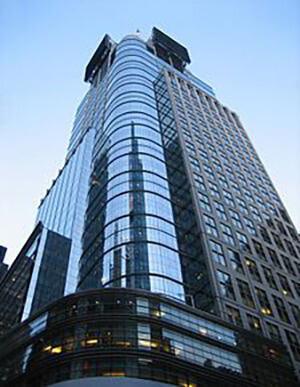 The Skadden, Arps, Slate, Meagher & Flom law firm has said it plans to pay $4.6 million to settle a Justice Department investigation into questions arising from work it did for the Ukrainian government.
The work in question, and whether or not it violated lobbying laws, was done with Paul Manafort, President Donald Trump's one-time campaign chairman.
The case reportedly is connected to special counsel Robert Mueller's probe into what some have claimed was Russian interference in the 2016 presidential election.
Officials at Skadden, Arps, Slate, Meagher & Flom said they would register retroactively as a foreign agent for Ukraine. They also said the firm would pay the government $4.6 million, the same amount it reportedly made from its work in Ukraine.
Manafort had reportedly called for attorneys from Skadden Arps to look at work that had been done with the goal of calming concerns over the practices of President Viktor F. Yanukovych of Ukraine, who was accused of jailing political rival Yulia V. Tymoshenko as political retribution.
Skadden Arps was paid more than $4.6 million via both the Ukrainian Ministry of Justice and offshore accounts controlled by Manafort.
The settlement "puts law firms on notice that they can't hide behind their identity as lawyers. If they are doing lobbying work on behalf of foreign countries, they need to register under FARA," Rebecca Roiphe, a professor at New York Law School who specializes in legal ethics, told the New York Times. "It also shows that the government will not tolerate false statements by lawyers."
"The civil settlement announced today brings the firm closure with the U.S. government regarding issues relating to a report we produced for the Government of Ukraine in 2012," Skadden, Arps said in a statement. "We have learned much from this incident and are taking steps to prevent anything similar from happening again."
Former New York City Mayor Rudy Giuliani, now serving as an attorney for President Trump, said in an interview on CNN, of Manafort: "Should he have done it? Absolutely not. Bad judgment? Yes. A crime? Sharing polling data? Give me a break. No way. People give out that internal polling data to impress people. They give it out for fundraising, just to have people on your side. They give it out to affect you guys in the press."
On October 27, 2017, Manafort and his business associate Rick Gates were indicted by a District of Columbia grand jury on multiple charges arising from his consulting work for the pro-Russian government of Viktor Yanukovych in Ukraine before Yanukovych's overthrow in 2014.