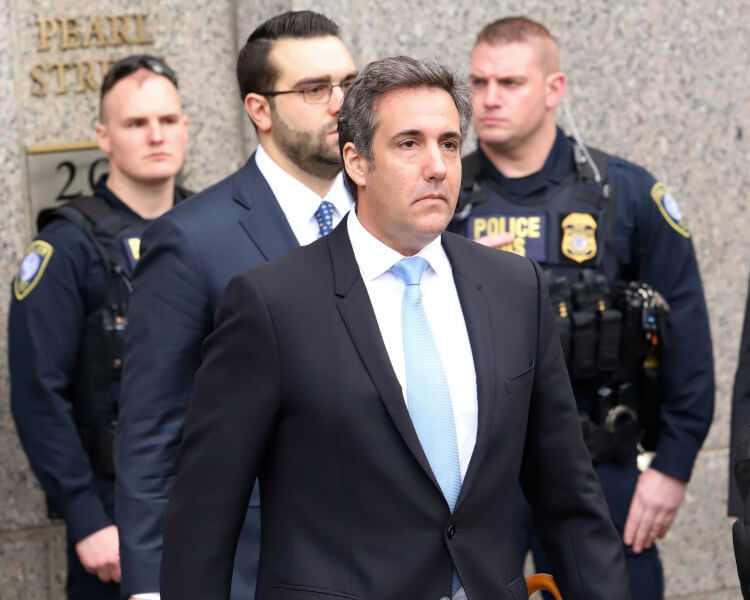 President Donald Trump called Monday for his former long-time personal lawyer, Michael Cohen, to be imprisoned for years after Cohen pleaded guilty to a variety of offenses and turned against Trump in the criminal investigation of Russian meddling in the 2016 presidential election.
Cohen's defense attorneys have asked that the New York lawyer not serve any prison time after Cohen last week admitted to lying to Congress that Trump had ended his real estate pursuits in Moscow during the early stages of the 2016 contest for the Republican presidential nomination, while actually continuing to brief Trump on a possible deal that eventually fell through. Cohen said he lied to support Trump's public claims that he was not involved in any Russia deal at the time.
Earlier, Cohen, Trump's lawyer for 12 years, had pleaded guilty to violating laws that involved his taxi business, his financial dealings with at least three banks and his secretive efforts to influence the election just before the vote by paying $280,000 in hush money to two women who claimed to have had affairs with Trump in years past. Cohen faces several years in prison but has yet to be sentenced.
"You mean he can do all of the TERRIBLE, unrelated to Trump, things having to do with fraud, big loans, Taxis, etc., and not serve a long prison term?" Trump said on Twitter. "He makes up stories to get a GREAT & ALREADY reduced deal for himself, and get his wife and father-in-law…off Scott Free. He lied for this outcome and should, in my opinion, serve a full and complete sentence."
After Cohen pleaded guilty last week to lying to Congress, Trump called his former attorney "a weak person." Later, Trump defended his continued work on business ventures during the campaign as "very legal & very cool."
In another Monday tweet, Trump praised Roger Stone, one of his long-time political operatives, for saying last week, "I will never testify against Trump." Trump said Stone was "essentially stating that he will not be forced by a rogue and out of control prosecutor to make up lies and stories" about Trump. "Nice to know that some people still have 'guts!'"
One Trump critic, George Conway, the husband of White House adviser Kellyanne Conway, suggested that the president was obstructing justice by urging Stone to continue his resistance to Mueller. George Conway posted the U.S. Criminal Code citation for witness tampering.
Trump, as he often has, attacked special counsel Robert Mueller, whom he described as "a much different man than people think." He said that Mueller "and his out of control band of Angry Democrats, don't want the truth, they only want lies. The truth is very bad for their mission!"
Mueller's investigators interviewed Cohen for 70 hours about his long legal representation of Trump and there is no indication when the probe will end. (VOA News)