ISIS Link Suspected in Decapitation Murder of 2 Scandinavian Tourists in Morocco; Gruesome Video Circulating Online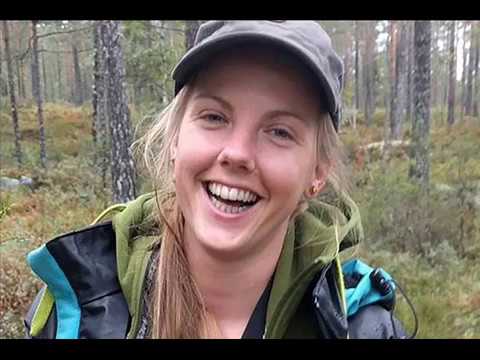 Three more suspects have been arrested in the killing of two Scandinavian tourists in Morocco's Atlas Mountains.
The bodies of Louisa Vesterager Jespersen, 24, of Denmark and Maren Ueland, 28, of Norway were found Monday in an isolated area near Imlil, often the starting point for treks to Mount Toubkal, North Africa's highest peak and a popular hiking destination.
Moroccan police arrested one man Wednesday and had been looking for the three who were arrested Thursday in Marrakech. Moroccan police and the Danish intelligence agency said the suspects were linked to the Islamic State terrorist group.
The killings were "politically motivated and thus an act of terror," Danish Prime Minister Lars Loekke Rasmussen said, without identifying the potential motives. "There are still dark forces that want to fight our values" and "we must not give in."
According to an Australian new source, uncensored images of the severed and partially severed heads of the tourists murdered in the Moroccan mountains have been plastered all over the Facebook page of one of their grieving mothers.
It is not clear if the images were taken by investigators or the killers but the horror development came after friends and family urged people not to watch a video showing the decapitation of one of the victims circulating online.
A graphic video purportedly showing Ms Jespersen's throat being slit, which was viewed this morning by news.com.au, is still being widely shared on numerous social media platforms despite pleas for the footage to be removed.
In the video, two male voices can be heard shouting at the women in Darija (Moroccan Arabic) as one of the killers is seen sawing at Ms Jespersen's neck with a large knife.
According to Darija-speaking journalists at the Morocco World News, one of the perpetrators declares: "This is a revenge for our brothers in Hajin" — referring to the small Syrian town which was an ISIS stronghold until it was liberated two weeks ago by Syrian Democratic Forces.
Earlier, several major news outlets — including The Guardian, the BBC and AFP — reported the video had been verified by the Danish authorities.
But the Danish Security and Intelligence Service has since issued a statement denying the claim, saying its specialists were still working on the footage.
"The police and the intelligence agency are still analyzing the video, so we cannot at this time say anything about the authenticity of the video," it said.
In Norway, Prime Minister Erna Solberg said that terrorism "is not the only lead that is being investigated in Morocco" but that the case still "emphasizes the importance of combating violent extremism."
Morocco is generally considered safe for tourists but has battled Islamic extremism for years. (VOA)