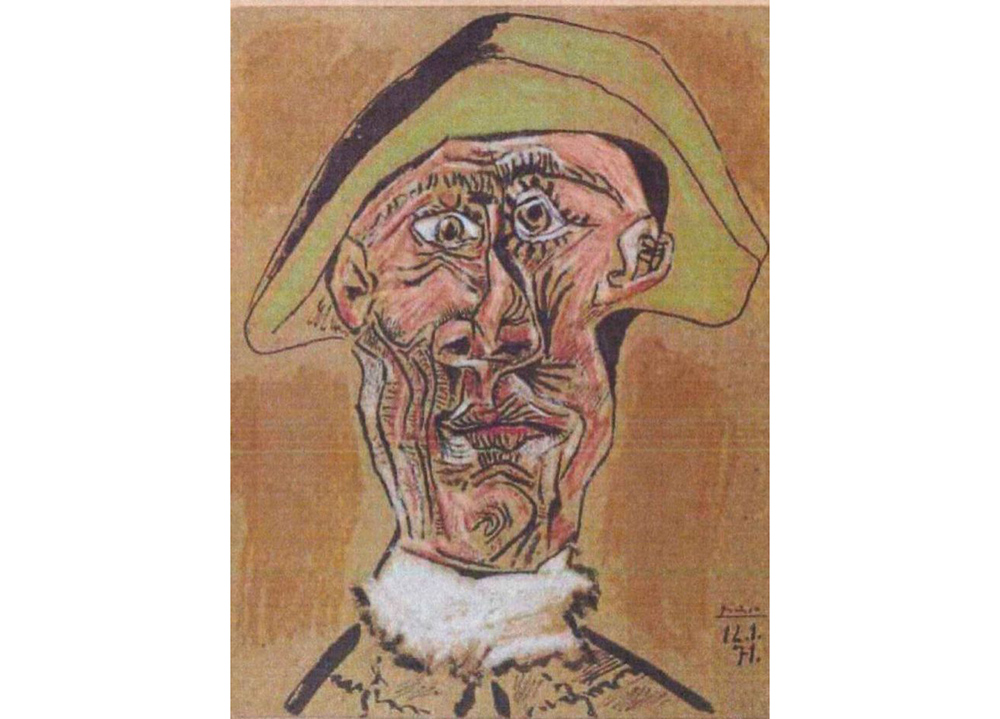 The finding of a Picasso painting stolen in one of the world's most famous art heists had been found under a tree in a snowy Romanian forest has been shown to be untrue.
Last Monday it emerged that it was part of an elaborate and carefully staged piece of performance art by a radical Belgian theatre company.
"Picasso's 1971 Tete d'Arlequin (Harlequin's Head) was stolen from the Kunsthal gallery in Rotterdam six years ago in what has gone down as one of the most remarkable art heists of modern times. It was one of seven paintings, along with a Monet, Gauguin, Matisse and Lucian Freud, taken with startling speed and ease in the dead of night," the Guardian reported.
A pair of Romanian men, Radu Dogaru and Eugen Darie, "were jailed by a court in Bucharest in 2013 after admitting their part in the thefts. Security, the ringleader said, had been "practically non-existent" and he entered "just with a screwdriver." They smuggled the paintings in to Romania in pillowcases before trying, and failing, to sell them on," the Guardian continued. "Dogaru's mother Olga initially said she burned the paintings to help her son but then changed her story. Museum experts, however, said they found ash in her kitchen stove which contained the remains of three oil paintings and nails from 19th century frames."
Dutch writer Mira Feticu, who wrote a novel based on the brazen heist, "thought she had uncovered the piece after she was sent an anonymous letter around 10 days ago "with instructions regarding the place where the painting was hidden" in Romania. However, on Sunday night Feticu told the Dutch public broadcaster NOS that she was the victim of a "performance" by two Belgian directors in Antwerp," reported the South China Morning News.
Feticu said she received an email from the Belgian duo explaining that the letter was part of a project called "True Copy", dedicated to the notorious Dutch forger Geert Jan Jansen, whose fakes flooded the art collections of Europe and beyond until he was caught in 1994, the news source reported. "Part of this performance was prepared in silence in the course of the past few months, with a view to bringing back Picasso's Tete d'Arlequin," Bart Baele and Yves Degryse wrote on their website."