Govt to Seize Manafort's Hamptons Home & Trump Tower Condo in Plea Deal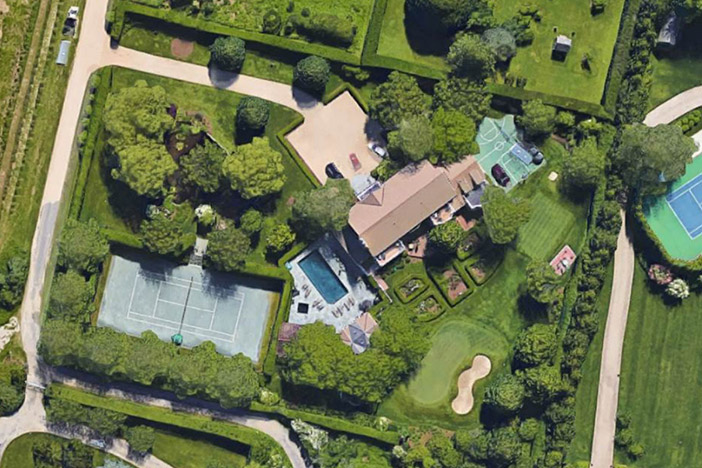 On Saturday, prosecutors filed the official papers to allow the federal government to take possession of two of the real estate properties negotiated during Paul Manafort's plea deal. As per the Real Deal, as early as October 20th, the government plans to complete the seizure of Manafort's home in the Hamptons, as well as his condo in Trump Towers. The Trump Towers apartment #43G at 721 Fifth Avenue, which spans 1,509-square-feet, is valued at $3 million. The 5,574-square foot Hampton's home is valued at approximately $7.3 million. The 10-bedroom, six bathroom home in Watermill features a pool house, pergola, "waterfall pond", and hundreds of red and white flowers planted in the shape of an M, as per Bloomberg News.
Manafort, former campaign chairman for President Donald Trump, pleaded guilty in mid-September to two criminal counts, namely federal conspiracy and conspiracy to obstruct justice. As part of his plea deal, Manafort gave his consent to cooperate with Robert Mueller's special council investigation. He also agreed to forfeit five of his properties, bank accounts and his life insurance policy.
The other properties he will be forfeiting to end his prosecution are: a seven-bedroom, four-bathroom brownstone at 377 Union Street in Brooklyn, estimated to be worth $4.1 million; in lower Manhattan a 2,133-square-foot, three-bedroom apartment at 123 Baxter Street worth about $4.7 million; and a boutique condo in SoHo at 29 Howard Street. The total value of his forfeited NY Real estate assets is estimated to be $21.7 million, as per NBC News.
The 69-year-old Republican will still have some assets to his name when he is freed from prison. As part of the negotiation, he will keep one of his bank accounts,which he opted to keep in lei of the Trump tower condo. He also still has three or more properties outside of New York, valued at a total of roughly $6 million. Among the properties he will be keeping is Manafort's estate in Virginia. He also pleaded to keep is his Florida home in Palm Beach valued at $1.25 million.
By Hadassa Kalatizadeh