GOP Tax Cuts Paying Off For Private Jet Deductors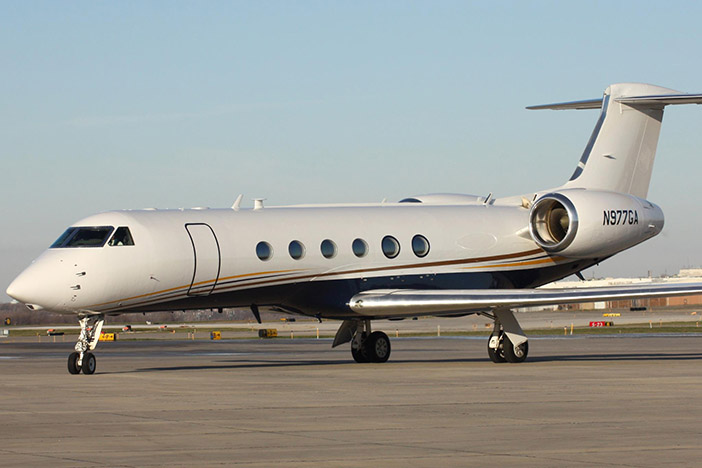 While most people are still trying to get through airport security and hope baggage fees and other hidden costs don't make flying cost prohibitive, business executives are using a provision in the new tax law that allows them to deduct 100 percent of a corporate jet, according to The Wall Street Journal.
President Donald Trump and Republicans worked to enact a sweeping overhaul of the tax code last year, probably best known for across-the-board income tax cuts, though most of the cuts on average Americans are temporary. With such a large overhaul though, there are a lot more changes than just how much income tax a person pays, and one of the more obscure yet notable new breaks included is one allowing a company to write off entire airplane purchases, up from around the 50 percent deductions that the old tax code offered. There were also some differences in how new versus used plane purchases were handled, but now all aircraft purchases are eligible for the 100 percent deduction.
Marcus Adolfsson, chief executive of online technology publisher Mobile Nations, was fortunate enough to not only be able to buy a $2 million private jet but be able to retroactively deduct it at the new 100 percent rate.
"The timing was impeccable," he said in reference to his tax-free $2 million private airplane.
The Wall Street Journal went into some detail about how "Adolfsson, a CEO and licensed pilot in St. Petersburg, Fla., has used his jet to skip the hassle of commercial flights, flying to New York to meet with advertising partners and taking jaunts to Miami and Winnipeg to visit his remote employees. He lovingly compares the plane to a minivan: less sexy than some smaller planes, but a comfortable time saver."
"It's kind of my office on the road," he said, also mentioning that he can turn it into a money-making machine when he's not using it because it can be leased.
Some companies are trying to take advantage of the new tax break by getting into the private airplane market while it may expand from this tax break. Because private jets are still very costly, companies like Jet It are trying innovative models like applying ideas from timeshares to a private airplane.
These companies are in even more luck because more people were already looking into buying private jets before the tax cuts hit. Some people who were on the fence about buying planes may now go for it because of the deduction.
George Rice, an accountant in Costa Mesa, Calif., said plenty of people have contacted him to express interest in purchasing a plane but that he has to caution them that they would have to meet certain qualifications and also factor in costs from things like fuel and maintenance.
By: Joyce Ferrell