Shame on Community Board # 15 & The Sephardic Federation for Their Neglect of the Community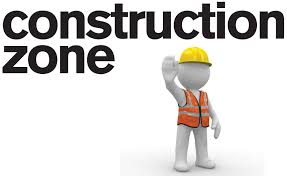 When the Jewish community returned from their annual summer holiday in Deal, they were hit with a nasty and totally unnecessary surprise. Since Tuesday of this week, a multitude of streets in the Brooklyn enclave that these  Jews call home have been closed due to work being done on the installation of new gas lines by the Keystone utility company. Moreover, streets are being torn up with the intention of repaving them and sidewalks are also being revamped. Street crews of workers are blocking corners with equipment and that is spilling into the vehicular thoroughfares as well.
While such work to improve community conditions is commendable in theory, it has proved to not only be a frustrating irritant for residents and shop keepers but something that was totally avoidable.
Firstly, Keystone had the last three months to initiate this work while everyone in the community was gone. There were literally no cars on the streets and it would have been a perfect time to complete this task without it being a hindrance to community dwellers.
Let's keep in mind that early September marks the beginning of a new school year and that translates into more traffic, more street congestion due to the substantial increase in the amount of school buses and cars. Traffic is virtually at a standstill at any given location in the neighborhood. Let's also bear in mind that the Jewish holidays are fast approaching and that means that every single person needs to use their vehicles for shopping purposes and that trucks coming to deliver items and packages are also facing the most horrific gridlock that we have seen in ages.
Reports have also surfaced that the NYPD as well as personnel from the Department of Transportation are nowhere in sight. They are needed more than ever due to the fact that the incidences of double parking on streets and major avenues is beyond rampant. What makes it even worse, is that the 30 minute rule for trucks to double park to unload their wares is being wantonly violated as law enforcement is essentially doing nothing to prevent it.
Sanitation pick up has slowed down and while some trash has been picked up, recycling refuse has not. With a holiday only days away, these kinds of conditions are a recipe for disaster and will result in a vibrant community coming to a standstill.
When the Jewish Voice received hundreds of complaints from community residents about the obstacles that they were compelled to contend with due to this ill conceived decision, we immediately contacted Theresa Scavo, the head of Community Board 15 to make some inquiries. In a gruff and insensitive manner, Ms. Scavo said that she was quite aware of the work taking palce but that "nothing at all can be done about it. That's the way things have to go." She refused to offer any options that could be considered to resolve this dilemma and the folks at the NYC 311 hotline were of no assistance.
We squarely place the blame for this reprehensible situation on Community Board 15 and the Sephardic Federation. For those not in the know, it is the Sephardic Federation that works in conjunction with Community Board 15 in representing the needs and interests of the community. They could have voiced their strenuous objections to the work taking place at the busiest time of the year when the streets of our community are bustling with activity. Where were they? How could they have possibly allowed this to happen? Community Board 15 in turn could have been more sensitive to the needs of this community that clearly serves a major role in enhancing the economy of this region of Brooklyn and the city.
The Jewish Voice is anxiously awaiting a response from our organizations and the city agencies that are ostensibly responsible for this colossal mess!!!