Israel's Richest Woman Shari Arison Caught Up in Bribery Probe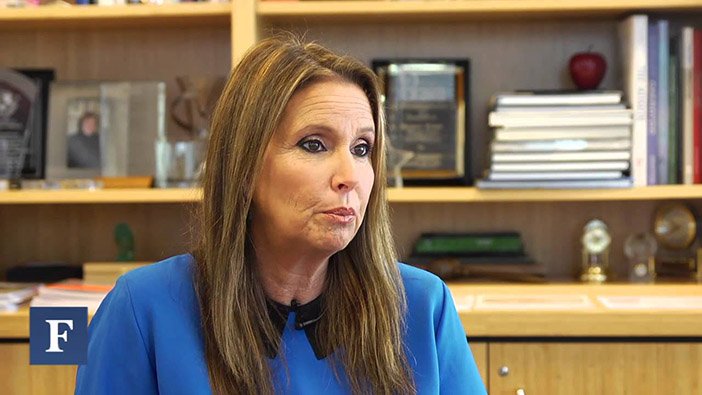 Businesswoman and philanthropist Shari Arison was recently caught up in the Shikun & Binui bribery probe. The businesswoman and philanthropist had to face questioning by an anti-corruption unit known as Lahav 433, according to The Jerusalem Post.
Alongside Arison, Israel's wealthiest woman, CEO of Arison Investment Efrad Peled was also questioned. Both women were questioned under caution.
Shikun & Binui got into the probe in the first place because of possible bribery of foreign government officials, according to police and Israel Securities Authority.
The purpose of the bribes were allegedly supposed to help the company get lucrative construction projects okayed by foreign countries.
"As part of the Israel Police's organized battle against offenses relating to public corruption, the investigation continues into bribery of a foreign public employee and offenses under the Securities Law," according to Israel Securities Authority.
The Arison Group said in a statement, "Shari Arison and Efrat Peled were summoned in advance to Lahav offices 433. They cooperated fully and are confident that there was no flaw in their conduct – and that this will also be the conclusion of the law enforcement authorities. The Arison Group has zero tolerance for any inappropriate conduct. The group worked, works and will work to set high ethical standards in all its activities and fields of investment in Israel and around the world – and will continue to do business with added value for the benefit of the economy, society and the environment."
According to the company, some of the employees are dealing with the police over potential bribery in Africa. CEO Ofer Kotler is among the four employees, some former, who have answered police questions so far related to the probe, according to The Jerusalem Post.
Arison has an interesting past herself. Her biography says she is an American-Israeli businesswoman and philanthropist who was born in America in 1957. Her parents are Mina Arison Sapir and American-Israeli businessman Ted Arison, founder of Carnival Cruise Lines.
Shari Arison has a beneficial interest in Carnival Corporation, the world's largest cruise company, and she also has done more than just having interests in the company but has also served twice on its board of directors.
She leads the Arison Group, a global business and philanthropic group. The group's business arm, Arison Investments, is made up of the pillars of the Israeli economy, including Bank Hapoalim, Israel's largest bank, and has been a major backer of former President Bill Clinton.
The Jerusalem Post time and time again placed her in the Top 50 Most Influential Jews, with Forbes Israel on multiple occasions considering Arison as one of the Most Powerful Women in Israel, and listed her on the country's Five Leading Executives. In August 2012, Arison was ranked 64th on Forbes World's Most Powerful Women, and she was the only Israeli on the entire list.
By: Ted Dunn