Struggling NYC Garment District Getting Even More Makeovers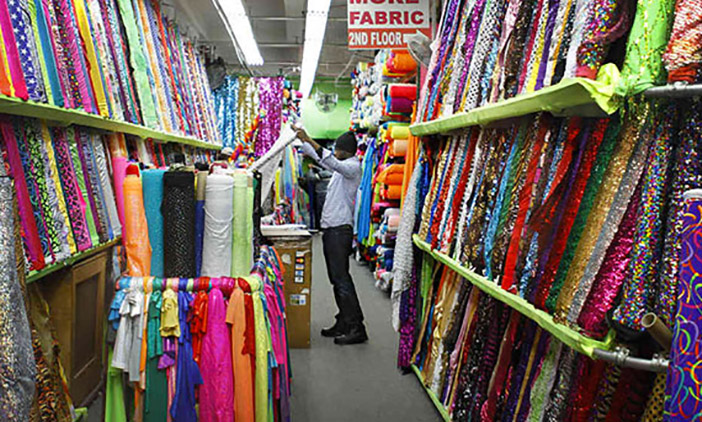 Like most places in New York, the Garment District holds a ton of history, some of it so classic that descriptions of it evoke images of early 20th century American life so often seen in classrooms and history documentaries. The typical assembly line in industries like auto manufacturing or garment fabrication are a thing of the past, leaving not only old warehouses empty or long-gone and converted for other use but a Garment District in need of an economy and identity. Even though the area has continued struggling recently, it continues its best to try new things.
A group made up of manufacturers, landlords, designers and politicians want a slice of the district's history and persona kept alive. The group also wants to turn the real estate market loose by eliminating burdensome zoning rules.
The city government is trying to keep 300,000 square feet devoted for garment manufacturing while still making it possible for developers to usher the district into the future, Vos Iz Neias reports.
If the City Council goes forward with the plan as proposed, a 1987 zoning rule would get out of the way and allow for a more diversified set of properties to operate in the area. Today's garment workshops occupy only an estimated 700,000 square feet, The city's Economic Development Corp estimates that about 700,000 square feet are devoted to garment workshops despite the zoning dictating that so much of the real estate be set aside for garment creation.
Onlookers believe that the City Council will bring the idea up for an actual vote as early as some time in the next few months. The vote would happen sooner, but members want to make some small changes here and there and make sure that the measure doesn't have any holes in it.
"The New York fashion world depends on the Garment Center's tight-knit cluster of specialty suppliers and skilled workers," Manhattan Borough President Gale Brewer said. She is working with Council Speaker Corey Johnson on putting together the new plan.
The plan has support from the co-owner of Ferrara Manufacturing, a major garment factory in the area, saying that the area continues getting smaller and will only get worse without some kind of positive intervention.
"We're at a crisis point, 100 percent at a crisis point," Ferrara said. Her business employs a lot of people who would be out of a job if Ferrara Manufacturing can't stick around, and the thought of that is a reminder of just how many people have already lost manufacturing jobs long lost from the Garment District.
"When the city talks about investing in machinery and technology, the fact is, you can't invest without permanent real estate space," she said. "I'm nervous for the two-thirds of the industry with short leases of just months or a year; there's no safety net for them."
By: Steve Reese