Osama Bin Laden's Son Marries 9/11 Hijacker's Daughter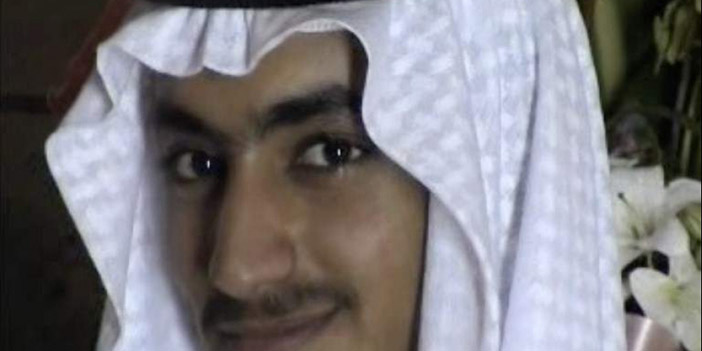 Western intelligence agencies have been increasingly focusing on the whereabouts of Hamza bin Laden over the past two years, seeing him as more likely than anyone else to galvanize followers
The son of Osama Bin Laden has wedded the daughter of one of the terrorists involved in the deadly 9/11 terror attack.
In an interview with the Guardian, Osama Bin Laden's family said that Hamza Bin Laden. 29, had recently married the daughter of Mohammed Atta, who piloted the hijacked American Airlines jet into the Twin Towers in 2001.
Hamza is the son of one of Osama bin Laden's three surviving wives, Khairiah Sabar, who was living with her husband in a compound in Abbottabad, near a large Pakistani military base, when he was killed.
He has since made public statements urging followers to wage war on Washington, London, Paris and Tel Aviv and is seen as a deputy to the terrorist group's current leader, Ayman al-Zawahiri.
Hamza is seen as a rising star in the Al Qaeda terror network and reports say that he is attempting to become the group's leader.
In 2017, Hamza bin Laden can be seen saying in a 10-minute video that Muslims in "America, the West and occupied Palestine" should carry out attacks against Jews and Americans.
The video includes clips of terror attacks that have been perpetrated around the world, including some from Israel.
Hazma bin Laden said it is not necessary to travel to Syria and join the Islamic State. "Know that inflicting punishment on Jews and crusaders where you are present is more vexing and severe for the enemy," he reportedly said in the video.
American and NATO targets are appropriate where there are no Jewish targets, he said.
Ahmad and Hassan al-Attas said they believed Hamza had taken a senior position within al-Qaeda and was aiming to avenge the death of his father, shot dead during a US military raid in Pakistan seven years ago.
Another of Bin Laden's sons, Khalid, was killed in the US raid in Abbottabad. A third, Saad, was killed in a drone strike in Afghanistan in 2009. Letters purportedly written by Osama bin Laden and seized from the compound suggested he was grooming Hamza to replace him, partly to avenge the death of Saad.
Bin Laden's wives and surviving children have returned to Saudi Arabia, where they were given refuge by the former crown prince, Mohammed bin Nayef. The women and children remain in close contact with Bin Laden's mother, Alia Ghanem, who told The Guardian in an interview that she remained in regular touch with surviving family members.
By: Tzvi Lev
(INN)