Ivanka Trump to Spearhead "Pledge to America's Workers"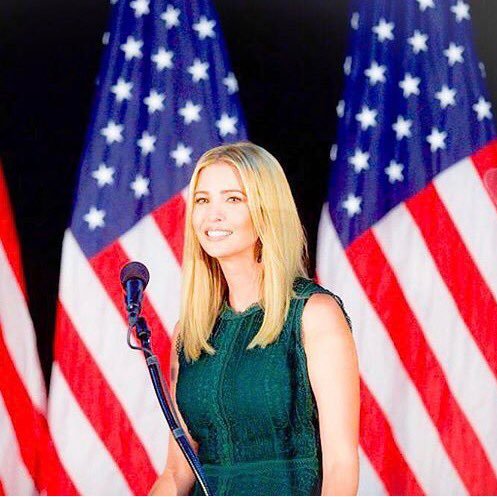 There's an effort to help train people for jobs of the future. Unveiling a "Pledge to America's Workers," President Trump today will launch a White House effort to promote high-tech retraining for workers, preparation for a workplace that'll increasingly be dominated by data and automation, Axios reports.
The administration believes that this issue is important because workers, especially those in the industrial Midwest where Trump is strong, are very concerned about the threat to jobs from robots and automation.
The initiative shows that this is an effort by the White House to use Trump's bully pulpit to push companies to help their employees deal with job insecurity. Governors, mayors and business groups will also be included in everything, Axios reports.
One of the main goals needed to be accomplished is retraining people so they can fill data-economy jobs that are created in their current workplaces instead of just losing their jobs.
Ivanka Trump, who led Trump's Domestic Policy Council in developing the plan, told reporters: "We will be taking this effort outside of D.C. and into classrooms, communities, and businesses in the coming weeks, months, and years."
The White House said Trump will sign an executive order in the East Room, joined by executives from IBM, FedEx and Lockheed Martin and other corporations.
The pledge will commit employers to expanding apprenticeships and increasing on-the-job training to help Americans, from high schoolers to retirees, secure stable jobs and careers in the modern economy, according to Axios.
Ivanka Trump said the corporate pledges announced today "will represent new commitments to students and to their existing workers," expanding current programs and creating new ones.
The idea was inspired partly by the Giving Pledge, created by Bill and Melinda Gates and Warren Buffett, to encourage billionaires to give more than half of their wealth away.
Axios adds that Wilbur Ross and Ivanka Trump co-hosted a dinner last night to put a focus on the White House's new workforce endeavor. The event, held at Ross' house in Washington, was attended by guests like Jared Kushner; Ross' chief of staff, Wendy Teramoto; OMB Director Mick Mulvaney; and top executives of Lockheed Martin, UPS and FedEx.