News Round- Up for 5/11/2018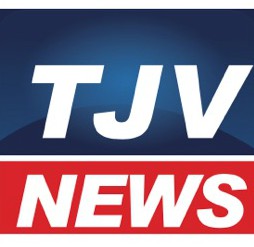 Palestinians throw grenades, explosives at troops on Gaza border
The army says 15,000 Palestinians are taking part in this week's clashes along the Gaza border, burning tires, throwing rocks at Israeli troops and flying burning kites towards Israel.The Israel Defense Forces say soldiers are working to disperse the violent protests taking place at five different spots along the border and are using live fire in accordance with regulations."The IDF will not allow damage to security infrastructure or the fence and will continue to fulfill its mission of protecting the security of Israeli citizens and [Israel's] sovereignty as necessary," it says.The Hamas-run health ministry in Gaza says one Palestinian has been killed and 167 have been injured in today's "March of Return" clashes. This was reported by Times Of Israel
West Sacramento Launching Controversial Program Watching Public's Social Media Posts
West Sacramento is the first city to launch a controversial new program that watches what people post about it online. The pilot project gives city leaders a look at what's trending in the city, whether it's good or bad. It's also creating privacy concerns around how the data is being used. The city is using Zencity, a system that crawls through publicly available social media posts on Facebook, Twitter, and Instagram. It takes all of that data and sorts through to find what people are talking about and whether it's positive or negative, CBS-Sacramento Reported
 Is Hillary Hiding a Back Brace? 
Hillary Clinton has donned yet another massive scarf during an appearance in Australia after earlier photos indicated she might be trying to hide a back brace.The 70-year-old draped the $1,100 patterned Hermes cashmere blend shawl around her shoulders when she met with Australian former Prime Minister Julia Gillard in Melbourne on Thursday.Her scarf was tied high around her neck and covered the top of her navy blue jacket. It comes after social media users pointed out earlier in the week that Clinton was mostly likely opting for the style choice to hide a possible back brace, Daily Mail UK, reported
Facebook Plans it's Own Crytocurrency
Facebook is exploring the creation of its own cryptocurrency, a virtual token that would allow its billions of users around the world to make electronic payments, people familiar with Facebook's plans, according to Cheddar.com
Facebook started studying blockchain almost a year ago, when a member of its corporate development team, Morgan Beller, began looking at how the social platform could use the emerging technology.
At the time, Beller was the only Facebook employee devoted to studying blockchain, the digital and decentralized ledger that underpins cryptocurrencies like Bitcoin and Ethereum.