Wynn Files Defamation Lawsuit Against Hairstylist Who Made Sexual Misconduct Claims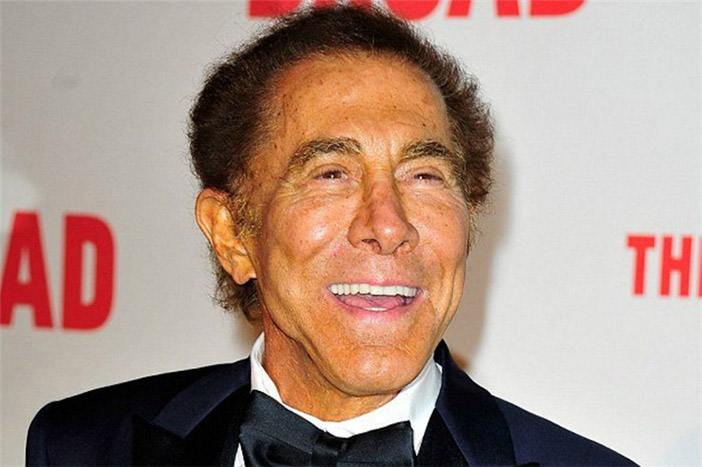 Disgraced casino tycoon Steve Wynn Steve Wynn is suing a former Wynn Las Vegas salon director for defamation after she went on record in the giant expose article from the Wall Street Journal that alleged the casino mogul sexually harassed female employees for decades.
Wynn filed a lawsuit Thursday in Clark County District Court against Jorgen Nielsen, who went on record and accused Wynn of sexual misconduct in the January Wall Street Journal piece.
The Copenhagen-born hair stylist worked many years at Steve Wynn's resorts, including Bellagio, Encore and Wynn Las Vegas before leaving in 2013. Wynn frequently used the services of the salon and spa on his casino property, according to the WSJ article.
The article instantly gained national notoriety and set off a chain of events which forced the casino mogul to resign first from his position as the Republican National Committee Finance Chairman, then resign from chairman and chief executive officer from Wynn Resorts on Feb. 6 and sell his $2.1 billion in stock in Wynn Resorts in late March. It also opened the doors to at least three lawsuits by former female employees against Steve Wynn for sexual harassment.
''In falsely accusing Mr. Wynn of sexual misconduct in the #MeToo era, Defendant Nielsen acted with the unlawful purpose of smearing Mr. Wynn and creating workplace issues for Mr. Wynn at a time when he was embroiled in highly contentious and public litigation with his ex-wife, Elaine Wynn,'' the lawsuit states.
The lawsuit claims Nielsen is the personal hair stylist for Steve Wynn's ex-wife Elaine Wynn ''and has been for years.'' The only other person to go on the record for the WSJ article was Elaine Wynn's long-time publicist, the lawsuit contends.
When the WSJ bombshell report was first reported Wynn responded by saying "The idea that I ever assaulted any woman is preposterous… We find ourselves in a world where people can make allegations, regardless of the truth, and a person is left with the choice of weathering insulting publicity or engaging in multi-year lawsuits. It is deplorable for anyone to find themselves in this situation… the instigation of these accusations is the continued work of my ex-wife Elaine, with whom I am involved in a terrible and nasty lawsuit in which she is seeking a revised divorce settlement." JV reported. He seemingly still contends the entire issue has been concocted by his ex-wife.
Shortly after the story broke in the WSJ, two additional lawsuits were filed both by former employees at his casinos. A 36-year-old woman claimed in a lawsuit that Wynn forced her into sex acts over 50 times during massage therapy sessions, over the course of about three years starting in 2006. She claims he tipped her $400 each and told her to keep quiet and never talk about it, JV reported. An un-named 49-year-old woman made similar accusations in her lawsuit. Also, 2 police reports were obtained by Associated Press regarding Wynn, dealing with rape and sexual coercion dating back to the 70's, including a woman who claims she gave birth to a child of his in a gas station restroom.
By Zev Sondheim