Man Stabbed by Fed Ex Worker in Latest Horrific Attack Against NYC Jews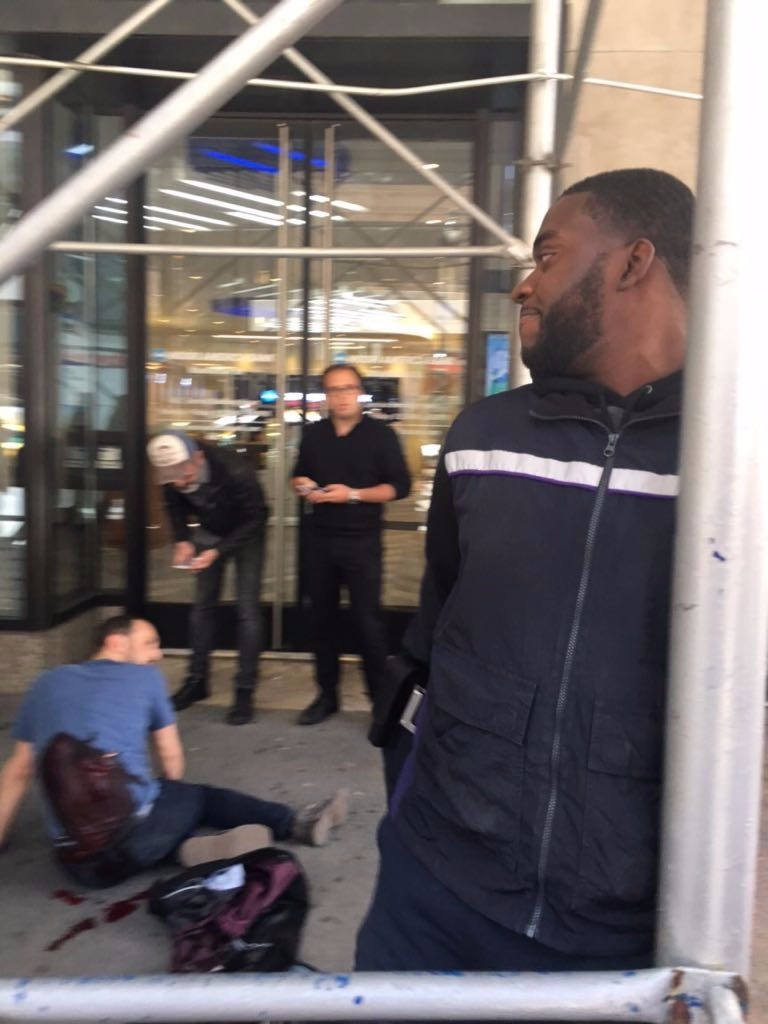 A 28 Year old Jewish man was stabbed by a Fed Ex worker near the Empire state building Monday afternoon, in the latest attack against Jews in New York City.
Suspect Madraque Tyquan Bailey, 22, allegedly attacked Jack Gindi, 28, who also works in the area, as part of an ongoing dispute between the pair, the NY Post reported.
"The guy was bleeding a lot. His whole stomach was cut open," said a worker selling tickets to the Empire State Building. "I saw when the ambulance got here. They lifted his shirt — I thought he got shot because there was a wound in the front and in the back. It must have been a big knife", the NY Post reported.  Gindi, was taken to the hospital and is expected to survive.
Gindi, is a married Orthodox gentleman from the Brooklyn area who became the most recent victim in a rash of attacks against NYC's Jews.
An orthodox Jew on his way home from Saturday morning prayers at Kingsbrook Jewish Medical Center was attacked after he greeted a passerby with "hello".   At the corner of Schenectady and Rutland avenues, 52-year-old Menachem Moskowitz says the stranger went off on a tirade in return.  Moskowitz recalls, "He said 'I hate Jews.  You stole my mortgage, you stole my house.' He kept on ranting so I just went down the block."
After a few moments, he heard the man coming up behind him, taunting Moskowitz asking why he was running away. "I turned around and he jumped me," says Moskowitz. "He was holding me in a headlock trying to choke me, saying 'I hate Jews. You are going to have to die.  I'm going to have to kill you."
Moskowitz says he tried to shout for help but there was no one else around. His attacker mocked him saying "What do you need help for? I am killing you now."  Moskowitz continued to struggle under the grip of his assaulter trying to break free, but could only manage to hold on to a gate while the man beat him, punching his face and neck and trying to bring him down to the ground,  VIN News reported.
In a 3rd recent attack a Jewish man was assaulted in the Crown Heights neighborhood of  Brooklyn near 770 Eastern Parkway, the international headquarters of the Chabad movement, on April 13th.
The man, who was walking with another Haredi Orthodox man, was attacked late by three African American men and two African American women near the Chabad headquarters, CrownHeights.info reported. One of the assailants asked the man "do you want to fight?" and began to kick and punch him with others joining in the attack.