Latest News for 4/20/2018 From The Jewish Voice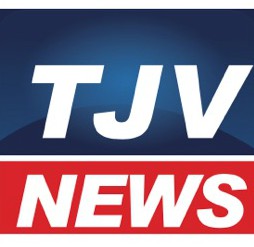 DOJ Probes Comey Memos  Over  Classified Information
     At least two of the memos that former FBI Director James Comey gave to a friend outside of the government contained information that officials now consider classified, WSJ reported.  The Justice Department inspector general is now conducting an investigation into classification issues related to the Comey memos, according to a person familiar with the matter. Mr. Comey has said he considered the memos personal rather than government documents. Mr. Comey gave four total memos to his friend Daniel Richman, a former federal prosecutor who is now a professor at Columbia Law School, WSJ reported.
   Romania To Move Embassy To Jerusalem
     Romania  will soon move its embassy to Jerusalem,  Liviu Dragnea, the president of the Chamber of Deputies and a member of Romania's ruling party said Thursday.  Romania will become the fourth country to move its embassy to Jerusalem, following the United States, Guatemala, and Honduras, Jerusalem post reported. Under Romanian legislation, the final say on embassy relocation belongs to centrist President Klaus Iohannis, who said he had not been consulted.
DNC  Sues Trump Campaign, Russia and Wikkileaks 
          The Democratic Party on Friday sued President Donald Trump's presidential campaign, the Russian government and the Wikileaks group, claiming a broad illegal conspiracy to help Trump win the 2016 election, CNBC reported.    The multi-million-dollar lawsuit filed in Manhattan federal court says that "In the Trump campaign, Russia found a willing and active partner in this effort" to mount "a brazen attack on American Democracy," which included Russian infiltration of the Democratic Party computer network. Tom Perez, chairman of the Democratic National Committee, said the party's suit "is not partisan, it's patriotic." "If the occupant of the Oval Office won't protect our democracy, Democrats will. It is our obligation to the American people," Perez said.
Chuck Schumer  announces marijuana legislation on 4/20
Senate minority leader Chuck Schumer (D., N.Y.) on Friday morning announced his intention to introduce legislation to decriminalize marijuana federally, The Free Beacon reported "Today, I am formally announcing my plan to decriminalize marijuana at the federal level. It's time we allow states, once and for all, to have the power to decide what works best for them," Schumer wrote on Twitter.