Nike Acquires Israeli Fashion-Tech Firm Invertex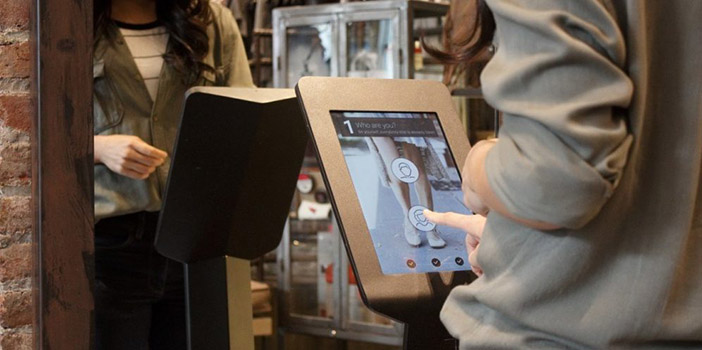 Sports shoes and apparel giant Nike has acquired Invertex, a Tel Aviv-based computer vision firm that develops scan-to-fit shopping platforms.
The fashion tech company recently launched ScanMat, a 3D scanning device that uses deep learning to help customers determine the right shoe size.
Financial details of the deal were not revealed. Invertex raised $2 million in seed capital last year in a funding round led by Jerusalem-based equity crowd funding VC OurCrowd, along with international retail and fashion group Permoda and angel investors.
"The acquisition of Invertex will deepen our bench of digital talent and further our capabilities in computer vision and artificial intelligence as we create the most compelling Nike consumer experience at every touch point," said Nike Chief Digital Officer, Adam Sussman.
Invertex CEO David Bleicher said: "Nike's connection to and understanding of their consumer is unsurpassed and we look forward to joining their team to help drive the Consumer Direct Offense."
In yet another business related development, China's Zhongguancun Science Park (Z-Park) in Beijing, known as "China's Silicon Valley," will open a liaison office in Tel Aviv, the Global Times, an English-language Chinese daily, reported Tuesday.
The announcement of the planned liaison office was made in a meeting between Tel Aviv deputy mayor Doron Sapir and his Beijing counterpart Yin Hejun.
"We are thrilled to announce this liaison office in Tel Aviv, which is the center of the Israeli ecosystem, as another step in the cooperation between our cities," Yin said, adding that Z-Park is "home to innovation and breakthrough technologies."
Zhongguancun Science Park is home to nearly 20,000 hi-tech enterprises, including tech giants like Lenovo and Baidu. It has has 10 satellite offices around the world, including in Silicon Valley, Washington, Tokyo, Toronto and London. The combined turnover of enterprises in the park in 2017 was almost $800 billion.
Yin said that it was Tel Aviv's " innovation and openness to new ideas" that had attracted Z-Park to open its 11th overseas liaison office here.
Sapir said that while Beijing and Tel Aviv may be completely different in size, they "share many common values: adopting technology and modernization, cherishing education, and striving to always improve our municipal systems."
"In recent years, we've seen dramatic increase in the number of delegations and visits from Beijing to Tel Aviv and vice versa," Sapir added.
           By: TPS