Egyptian Fight Against ISIS Wreaks Havoc for Tele-Network in Israel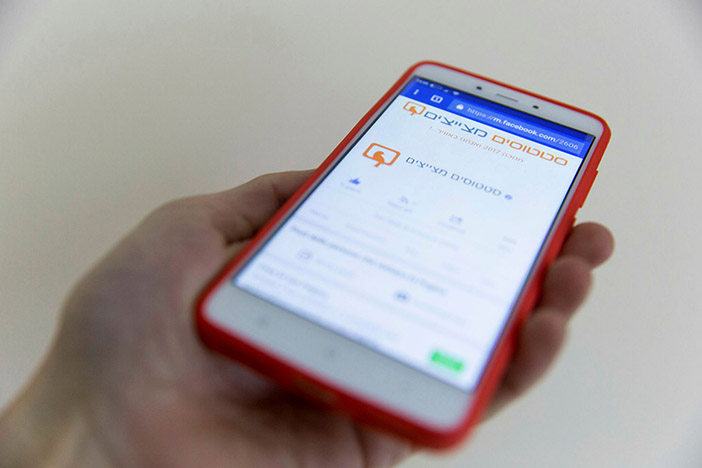 Cell phone reception in the Gaza Belt region has been inconsistent in recent weeks. The reason? The Egyptian military's use of signal jamming in their fight against ISIS insurgents in the Sinai Peninsula, just over Israel's southwestern border.
The signal jamming may be part of Cairo's effort to disrupt communications between Islamic State loyalists, but it has also affected cell phones in the Eshkol Regional Council, as well as other areas of the Gaza Belt. Reports of reception issues have also turned up in Be'er Sheva, and even as far north as Jerusalem.
The ramifications of the situation range from annoying to potentially life-threatening: At a minimum, residents of the affected areas have been unable to communicate with each other, credit card machines have malfunctioned, farmers working with modern technology have been unable to control irrigation systems. In one case, residents of a town neighboring the Gaza border were reportedly unable to contact security forces during a security incident, which later turned out to be a false alarm.
"Without getting into details, for the first time in the south we have been experiencing an uncomfortable situation," Communications Minister Ayoub Kara told Army Radio about the situation last week.
While the Egyptian efforts aren't aimed directly at Israeli cell phone signals, there have been reports of ISIS militants making use of the Israeli cell phone networks in areas closer to the border, in an attempt to evade Egyptian forces.
Efforts to stop the Egyptian interference have included diplomatic channels lead by Prime Minister Binyamin Netanyahu, Defense Minister Avigdor Liberman and Communications Minister Ayoub Kara, but have so far not been successful. Last week, IDF officers, along with representatives of the Defense Ministry met with their Egyptian counterparts in Sharm El-Sheikh in an attempt to end the disruptions, but were reportedly told by the Egyptians that the electronic warfare would continue as long as ISIS loyalists are at large in Sinai.
Recently, municipal heads from the Gaza Belt towns met with Communications Minister Kara, where they stressed the importance of resolving the situation. "We are aware of the fact the disruptions are caused by military activities in the Sinai," said Sdot Hanegev Regional Council head Tamir Idan. "Nonetheless, until the situation is resolved, we call upon the government to find technical solutions to the problems and to look into reimbursing the business owners and farmers who have been taking losses for a month, and will continue to do so until a solution is found."
By: Yona Schnitzer
(Tazpit Press Service)