Met Opera Fires James Levine Over Evidence of Sexual Misconduct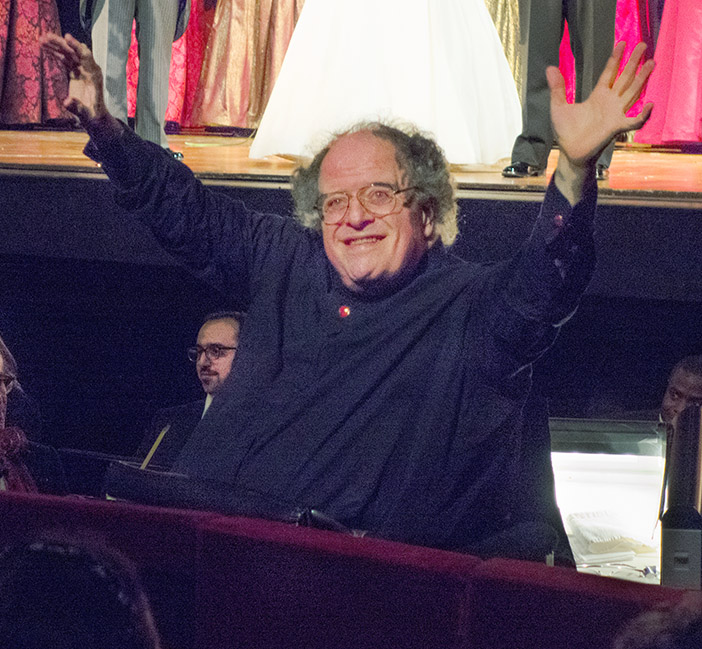 On Monday, March 12, the Metropolitan Opera officially and permanently fired its former director James Levine, after the institution discovered evidence of his acts of sexual abuse and harassment.
Back in December, after allegations were revealed by The Post that Levine molested a 15-year-old boy who has since grown up into Illinois man, the 74-year-old famous conductor was suspended by the Met and an investigation into his deeds was initiated.
In a statement, the Met said that the probe found that Levine "engaged in sexually abusive and harassing conduct towards vulnerable artists in the early stages of their careers."
While no details were released, the opera house did say that they interviewed 70 people and that "it would be inappropriate and impossible for Mr. Levine to continue to work at the Met."
For 40 years Levine was the musical director for the Met, up until 2016 when he retired from that position. He denies all the allegations of misconduct.
According to The Post, "One of Levine's alleged victims first met him at the Ravinia Music Festival outside Chicago, according to a police report. Levine was a guest conductor there at the time. The victim, whose name is being withheld, finally came forward to the Lake Forest, Ill., police department in October 2016 to detail the molestation that allegedly began in 1985. The man's accusations included disturbing incidents when Levine would masturbate in front of him and kiss his penis, according to the report."
In a written statement to the authorities, the now 48-year-old alleged victim said, "I began seeing a 41-year-old man when I was 15, without really understanding I was really 'seeing' him. It nearly destroyed my family and almost led me to suicide. I felt alone and afraid. He was trying to seduce me. I couldn't see this. Now I can."
Two other men came forward about their own experiences of sexual abuse at the hands of Levine when they were teenagers, after the first victim's revelation.
"Levine, who made his debut at the Met in 1971 at age 28, has been nominated for 37 Grammy Awards and honored by the Kennedy Center. But the conductor has been plagued by rumors of improper behavior throughout his career. The Met was first alerted about accusations of Levine's inappropriate behavior in 1979. At the time, they dismissed the information as 'scurrilous rumors,'" according to The Post.
By Rachel Shapiro