Wisconsin Woman Running for Congress Charged with Scamming NYC Jeweler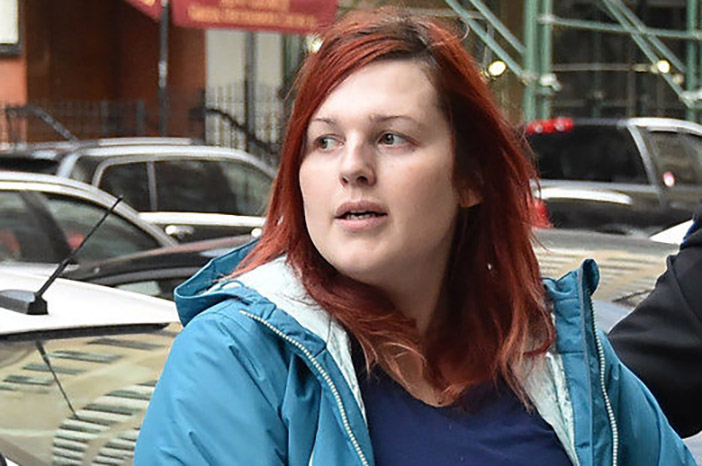 Juliet Germanotta, a transgender Wisconsin woman running to replace Rep. Ron Kind (D), was charged last Wednesday with grand larceny for allegedly purchasing a $4,800 Manhattan District Ring via Ebay on Sep. 19, then returning a fake $10 ring for a full refund.
According to an AP report last week, Germanotta, 36, admitted to the NY Post that she had indeed sent the fake ring, but claimed that her judgment had been impaired by personal issues, and that the charges are a misunderstanding.
"I did send a ring back that wasn't the ring," Germanotta told the NY Post last week. "That is on me." Germanotta claimed she "didn't want to give the ring back. I just wanted to make sure the emerald was real I would have been more than happy to give them the check back, give them the money, as long as they could prove the emerald was real. That never happened."
According to the report, Germanotta claimed her credit card was "basically maxed," and that she barely had enough money to post bail. "By the grace of God I had the bail money," she said. Germanotta added that she was on a "fixed income," and that she was desperate for money.
In a report Wednesday, LaCrosse Tribune, Germanotta announced her candidacy in November, running as a Democrat with a platform focusing on advocacy for LGBTQ rights and health care for individuals with pre-existing medical conditions.
"Some have called me a Democratic socialist," Germanotta said in November 2017, according to a LaCrosse Tribune report at the time. "I believe in social justice and equality for all."
Germanotta described rival Ron Kind as "a good man, from what I've heard," but added that, "people should reinvent themselves periodically, and he has not done so."
In the report, Germanotta claimed to have served time in a California prison, though she added that her felony conviction was expunged through compliance with state guidelines.
"I am capable of holding this seat," Germanotta said earlier this month, "and I am capable of fighting for the citizens of this district, because I am a citizen of this district and I know first hand what goes on in this district, and I want to do everything in my power to make it better."
Germanotta agreed to wave extradition to NY on the grand larceny charge she faces for returning the fake ring. A Texas native living in La Crosse, Wisconsin since 2012, Germanotta is expected to appear in court April 2.
By: Matthew Reckowitz