Wynn Resignation Fuels Speculation of Sale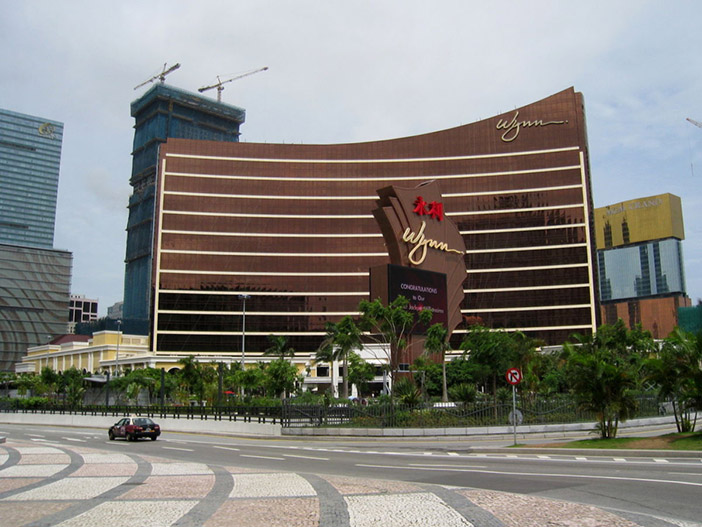 Steve Wynn resigned last week as chief executive and chairman of Wynn Resorts Ltd following the WSJ's expose of his decades of alleged sexual misconduct against female employees at the resort company.
Had Wynn not stepped down, various casino regulators looking into the allegations might have exercised subpoena power and dredged up more negative information that might imperil Wynn's gaming licenses, Barron's reported.
The Massachusetts Gaming Commission's investigation raised questions about the future of the $2.4 billion casino resort the company is building outside Boston. Also, in development is Paradise Park, a Carnivale-themed attraction in Las Vegas.
After the initial release of the story Wynn almost immediately resigned from his position as Republican National Committee Finance Chair, The Jewish Voice previously reported.
Wynn will be succeeded as CEO by Matt Maddox, the company's former president and before that, its CFO. Boone Wayson will become non-executive chairman.
Joe Greff of JPMorgan recently said: "Steve Wynn's current 11.8% stake is something for investors to consider, and our view of what happens here is that he will look to unwind his stake in an orderly fashion and likely to parties that ultimately can be beneficial to the equity value."
Some speculate that the entire company could be on the block. "This increases the potential that they could sell… Going forward there will be quite a bit of interest. They're good assets with a lot of growth opportunities", Adam Trivison of Gabelli told Barron's recently.
Trivison pointed out that The Wynn Macau in China accounts for 78% of the overall company's revenues and cash flow in the fourth quarter. Wynn could sell off any of the assets, or even the whole company. Wynn's ex-wife Elaine owns 9.4% of the company, Barron's reported.
Malaysia's Genting Group and Caesars Entertainment are two Casino companies that would benefit from purchasing the Macau casino.
Greff wrote that Wynn leaving "reduces the company's negative regulatory risk outcomes meaningfully (not to zero, but a great deal, in our view, with respect to license suitability/revocation risk in Nevada, Massachusetts and Macau as well as other potential negative outcomes in Macau)."
Steve Wynn also recently announced that he would no longer seek to block his wife's sale of her 9.4% ownership of the company. While shares of Wynn resorts have dropped around 20% since the WSJ's reporting of the sexual misconduct allegations, stock analysts still rate the stock as a buy, noting that the private market value on the company is $220 per share.
By Zev Sondheim