Prosecutors Drop Corruption Case Against NJ Senator Bob Menendez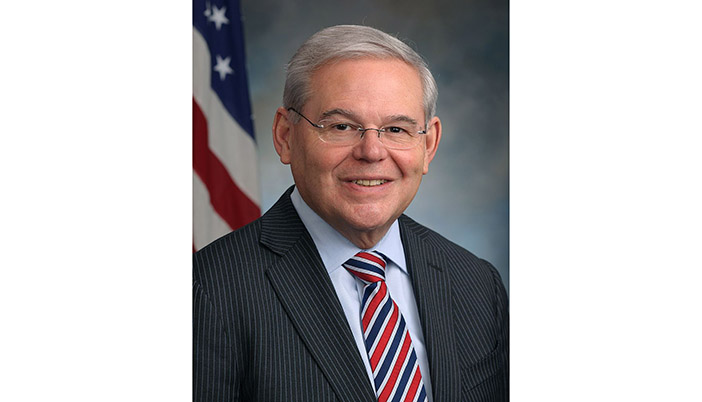 The bribery case against New Jersey Democratic Senator Bob Menendez has been officially dropped by the U.S. Justice Department.
This decision comes as a great relief for the democrat party during a key election year, it also removes a dark cloud that has been looming over Menendez's expected bid for reelection in 2018.
The senator was accused of providing official favors after accepting gifts from wealthy benefactor, ophthalmologist Salomon Melgen.
Back in November 2017, after a federal jury of 12 was hopelessly deadlocked, Menendez's case was declared a mistrial by a Newark judge. At that time, Judge William Walls said, "I find you are unable to reach a verdict and that further deliberations are futile. There is no alternative but to declare a mistrial."
At that time a spokesman for the Washington, DC office in charge of the case wouldn't comment on whether the Department of Justice would be exercising it right to retry the case. He said, "The department will carefully consider next steps in this important matter and report to the court at the appropriate time."
On Monday afternoon, January 29, a court order was posted, at the request of the Justice Department, formally dismissing the case.
According to Reuters, "The decision came days after U.S. District Judge William Walls threw out some of the bribery charges on the grounds that prosecutors had failed to show that about $660,000 in political contributions from Melgen to help benefit Menendez's 2012 reelection campaign were part of any fraudulent scheme. Walls said the mere fact that some of the money arrived around the same time that Menendez took actions that could benefit Melgen was not enough to prove a 'quid pro quo' arrangement."
On Wednesday, January 31, the department also said that the federal charges against Melgen were also being dropped.
In a statement, the Justice Department said, "Given the impact of the court's Jan. 24 order on the charges and the evidence admissible in a retrial, the United States has determined that it will not retry the defendants on the remaining charges."
Menendez said in a statement, "From the very beginning, I never wavered in my innocence and my belief that justice would prevail. I am grateful that the Department of Justice has taken the time to reevaluate its case and come to the appropriate conclusion."
Menendez's lawyer Abbe David Lowell added, "We are pleased and grateful that the Justice Department made the right decision to end this case."
This decision is more than a political victory for the senator, it is good news for the entire Democratic Party, who in November's midterm elections, hopes to get back control of the U.S. Senate.
By Rebecca Gold