NY Taxpayers Spending a Fortune for Homeless Hotels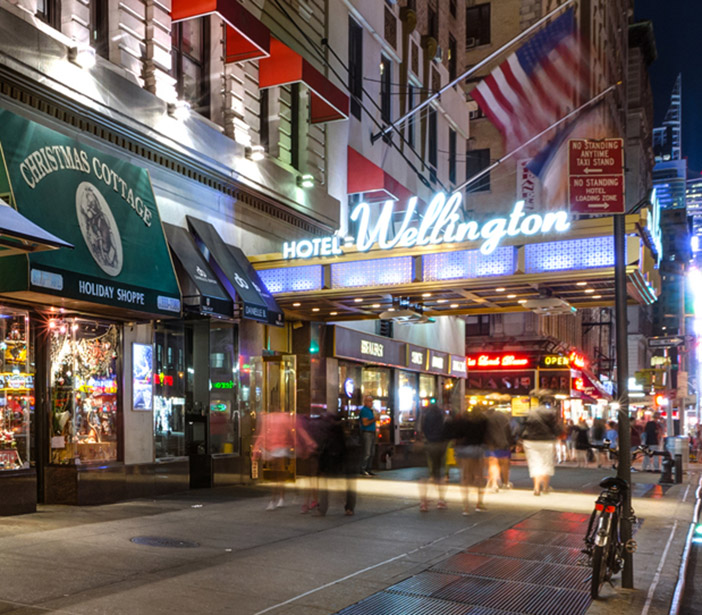 Over the past year, the number of homeless people that the city is putting up in hotels has skyrocketed to a record high of more than 11,000, which taxpayers are footing the exuberant bills for.
This translates to nearly one in six of the 61,000 people being housed by the city, are being put up in pricey hotel suites. And it is not just rundown outer borough inns that these people are staying at. Last week, The Post reported that 120 homeless have taken up residence in Midtown Manhattan's historic Wellington Hotel near Billionaires' Row, in addition to several others housed in rooms at the luxurious New Yorker and Excelsior hotels.
Obviously, it cost a lot more to house people in hotels over shelters. On average the city is charged a whopping $222 per person per night at hotels, with social services included, while it cost $150 to house someone at a shelter.
50-year-old Charmel Lucas, who is an activist with Picture the Homeless and since March has been staying at a Holiday inn on West 26th Street, told The Post, "They're spending $7,716 a month when we could have a fabulous apartment for $3,000! The city has been sitting on property for 50 years. The money they're spending on shelters [and hotels] can go to rehab these buildings and make extremely low-income housing. That's what the market really needs right now."
According to the Department of Homeless services, in 2017, another 4,000-homeless people were checked into hotels, half of which since September, on top of the 7,000 who were already taken up residence there from a year ago.
This huge increase, the DHS says is merely temporary, while they work to remove families from dangerous, violation ridden "cluster site" apartments and create new permanent shelters
Spokesman for the department Isaac McGinn said, "Hotels are not an ideal option, but they are better in an emergency and provide more security and supportive services than clusters. We believe the best way to help our homeless neighbors is by aggressively closing clusters first, which is why we've expanded the use of hotels while we work to open shelters across the five boroughs."
The Post reports, "But the cluster apartments generally cost just $85 a day, and the city is behind schedule for erecting new shelters — it was supposed to open 20 last year but only managed 10.
And DHS is mooching on more taxpayer dollars alongside the extra expense — it has a $1.65 billion budget earmarked for 2018, up from $1.17 billion three years ago. The city spent $102 million on hotel rooms alone in 2016, according to an analysis by Comptroller Scott Stringer's office. It's terrible value for taxpayers, he said."
After learning these latest figures, infuriated Stringer said, "Hotels are an extraordinarily expensive Band-Aid fix to a systemic problem that needs long-term solutions. This is exactly why we need to build the next generation of permanently affordable housing on city-owned land that is sitting empty — right now."
By Rebecca Gold