Controversy Swirls Around NY Senate Candidate Who Hid Ties to Crooked Politicos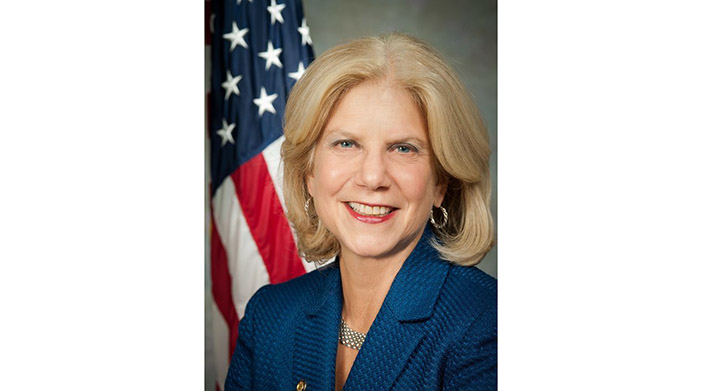 Controversy is swirling over the charge that Democratic Assemblywoman Shelley Mayer has expunged from her official web site the fact that she once served as a legal adviser to the state Senate when it was led by John Sampson and Malcolm Smith.
Mayer is currently seeking a vacated Westchester Senate seat in a special election. The race could prove momentous by deciding whether Democrats or Republicans will control the chamber. She served as chief counsel to Senate Democrats between 2007 and 2011, a period during which Democrats controlled the Senate. Leaders Smith and Sampson were later convicted on charges of corruption.
The New York Post, with its characteristic lack of subtlety, cast Mayer in a dubious light with the headline State senate candidate hid links to crooked politicians. Jessica Proud, a spokesperson for the New York State Republican Party, told the Post, "Mayer can omit that from her bio, but she can't change history. She was the chief counsel to state Senate leaders who committed serious crimes. The last thing taxpayers need is Mayer back in the Senate."
While Mayer herself was never linked to the crimes, Conservative Party leader Mike Long told the Post that the optics of altering her bio were troublesome. "You can't believe that part of your life didn't exist. Leaving it out raises more questions. She's created a problem for herself."
Mayer's career has been both long and distinguished. Born and raised in Yonkers, she was elected to the New York State Assembly in a special election on March 20, 2012 and subsequently re-elected November 2012 and 2014 from the 90th District. Prior to her election to the Assembly, she was a Senior Counsel at the National State Attorney General Program at Columbia Law School, where she focused on health care and labor law rights.
For over seven years, Mayer was Vice President of Government and Community Affairs at Continuum Health Partners, one of New York City's largest teaching hospital systems. From 1982 to 1994, she was an Assistant Attorney General in the office of New York Attorney General Bob Abrams and served in the Civil Rights Bureau, as Chief of the Westchester Regional Office, as the legislative liaison for the Attorney General and ultimately as a senior advisor to the Attorney General.
Mayer has also been actively involved in the Yonkers community, serving as a member of the Yonkers NAACP, Yonkers YWCA, Westchester Women's Bar Association, and Westchester Women's Agenda. She is a member of the Yonkers Lawyers Association, New York State Bar Association and the American Bar Association.
Mayer previously served on the Board of the Jewish Council of Yonkers/Westchester Community Partners and the Yonkers Public Library. She and her husband of 36 years, Lee Smith, have three adult children, Aaron, Julia, and Arthur Smith.
By Kenneth H.R. Robeson