George Soros' Former Associate Charged with 4th Rape in Brutal S&M Scandal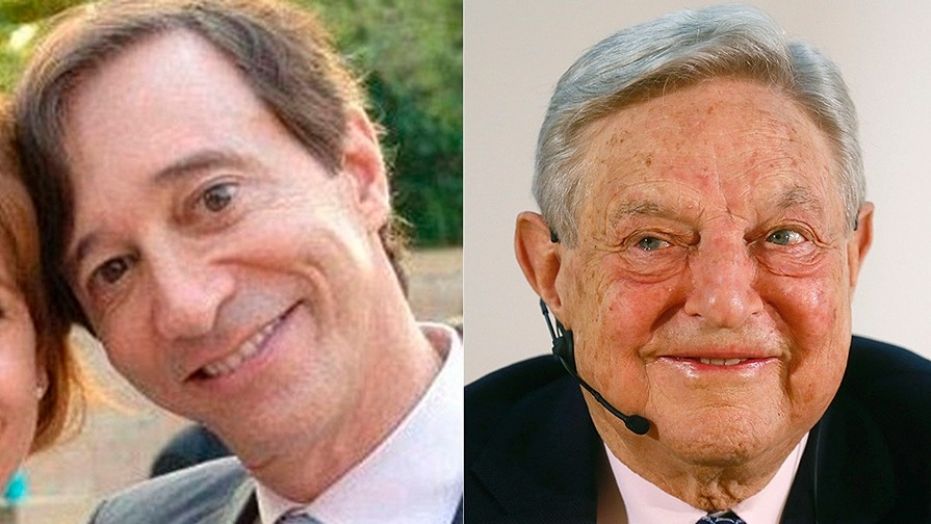 Having first made headlines this past November, it appears that Howard Rubin, the former investment fund manager for George Soros, has been charged with a new allegation of rape. In November, it was reported that three women who alleged that Rubin raped them in his penthouse sex dungeon had joined forces and filed a $27 million lawsuit against the high powered Wall Street player in Brooklyn federal court.  
The New York Post has now reported that the latest lawsuit against the financier involves an unnamed 20-year-old woman who, through her attorneys, has filed a $7 million lawsuit in Manhattan Supreme court. She claims that she was drugged, beaten and raped in a kinky hideaway that Rubin had secured for his "perverted and sadistic" exploits.
The woman who has filed the lawsuit says that a friend introduced the two in November of 2015. She alleges that she was offered $2000 to join Rubin for dinner and drinks but would not be required to engage to perform sex acts or take part in any sexual behavior with the Wall Street tycoon.
After allegedly plying the woman with expensive tequila at the Russian Tea Room in Manhattan, Rubin asked the woman to sign a non-disclosure agreement, in which he said, he would have the legal right to file suit against her for up to $1 million if she went public with their bizarre relationship. The woman agreed to sign the contract and then she claims that the two went to the Metropolitan Tower where Rubin had maintained an apartment in the luxury building. It was then, the woman alleges, that Rubin gave her yet another alcoholic drink and at this point she has said in the suit that she believes she was drugged.
At this juncture, the woman reveals the allegations of sadistic sexual assault and rape. She says that after Rubin gave her the alcoholic libation in which she was allegedly drugged, the two moved to what she described as a 'dungeon-like "toy room"' – a 300-square-foot space filled with 'ropes and toys to tie people up with, and electrocuting devices,' according to the suit.
The woman has said that Rubin then tied up her wrists in the bondage-like lair with her consent after he allegedly 'explained that he would go easy on her'. They also agreed on a safe word: 'pineapples', according to the lawsuit.   
'Rubin instructed plaintiff to say pineapples if she got uncomfortable, or if anything became too much for her,' the suit says. The woman, however, claims that Rubin ignored her pleas after she shouted the safe word. What allegedly prompted the woman to shout 'pineapples' was that Rubin forcefully hit her across the face.
After allegedly continuing the yell the safe word, and pleading with Rubin to cease and desist in his brutal attacks on her, the woman claims that Rubin then proceeded to brutally attack, beat and mercilessly rape her.
The sadistic exploits continued unabated. The woman claims in the suit that Rubin first raped her anally using what she described as a 'big black dildo' and then viciously raped her using his own appendage. The suit adds that, "When Rubin concluded, he called her a "whore" and to "clean" herself up.
Subsequently, he allegedly threw the woman out of his apartment; telling her that he had an appointment to have dinner with his wife and children.
When she informed the friend who set them up what had transpired in an evening that was marked by alleged brutal attacks, the friend cautioned her not to report the rape to the police because Rubin 'was extremely wealthy and powerful, and would destroy her life,' the suit says.
The woman says that after making an attempt at suicide, she changed her mind and decided to pursue a lawsuit against Rubin.   
The three women who filed the $27 million suit in a Brooklyn court against Rubin have alleged that they were also brought to Rubin's sado-masochistic "playroom" that was replete with an extensive line of sex toys. They claim that it was there that they were brutalized by Rubin. Also named in the lawsuit along with Rubin are associates Stephanie Shon, Jennifer Powers,  and lawyer Yifat Schnur.
The lawsuit describes four different incidents in 2016. The women sometimes traveled to meet him in pairs and on other occasions they went alone, they said, according a report in the Daily Mail of the UK. Each claimed they returned after the first violent encounter because they needed money.  Once in the penthouse, the women say Rubin turned on them and had violent sex, often beating them so severely that they required medical treatment. Rubin's associates then offered them more cash in exchange for their silence and paid their medical bills, they claim, according to the Daily Mail report.  
All say they were first contacted by Rubin's staff on Instagram through its direct messaging function.
Rubin's associates Stephanie Shon and Jennifer Powers, a former model herself who claimed to have slept with Rubin before starting to work for him, allegedly offered them thousands of dollars and free flights to New York to appear in photo-shoots and offer him 'companionship'.
Jeremy Saland of The Law Office of Crotty & Saland, who is representing the women, told DailyMail.com in a statement: 'While arrogance and self-import may convince certain men otherwise, neither money nor power gives any person the right to victimize a woman.
'It is our collective responsibility to ensure that victims' voices are heard, and that abusers' positions of privilege do not exempt them from the grasp of justice.'
John Balestriere of Balestriere Fariello, another of the women's lawyers, added his fear there were other victims. 'We implore other victims of the Enterprise to contact us,' he said.